Privately owned shape-shifting Veritas has removed its northern European head Jason Tooley and split the role in two, externally hiring one person to run the UK and one to oversee the Nordics.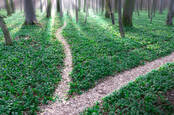 UK-based Veritas appliance support is being killed off
READ MORE
A company mouthpiece told us:
"In order to deliver stronger growth across the North region, we have realigned our teams across this region to concentrate on both the UK & Ireland, and the Nordics. The realignment will enable us to focus better and invest more in these important and crucial markets."
Tooley, officially titled veep for Northern Europe, rocked up at Veritas in July 2016, after leaving Citrix.
The backup biz confirmed Simon Fisk as the new UK boss and Erik Pederson as the one chosen to lead the Nordics.
Fisk joins Veritas from Immarsat, where he has been the senior veep for Global Enterprise Sales since January 2017. Pederson was the director for sales operations at Gigamon, based in California.
Former Morse sales bod Mark Nutt remains in place as senior veep for EMEA sales at Veritas.
When Tooley joined Veritas, after the private equity purchase by the Carlyle Group, his role was to transform the business and position it for success in EMEA, Veritas' largest marketplace.
The company spokesman said Tooley had not left Veritas. "In light of these regional changes, we are working with Jason Tooley with a view to sourcing alternative opportunities for him." ®