CloudBees, DevOps darling and spiritual home of the Jenkins platform, has been on a bit of a spending spree, picking up release orchestration outfit Electric Cloud.
Electric Cloud is an industry veteran, having been founded in 2002, years before CloudBees was a twinkle in CEO Sacha Labourey's eye. It launched its first product, ElectricAccelerator, in 2002 and followed it up with ElectricCommander in 2005.
ElectricCommander formed the basis of the company's current ElectricFlow platform, which is geared towards automation and orchestration of deployment and releases in the DevOps world. The company describes the product as "the de facto standard" for automation deployment.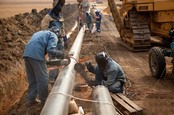 Electric Cloud offers cautious corporates Canary choice
READ MORE
The DevOps world, it seems, is full of "de facto" standards. Or something, at any rate.
The older ElectricAccelerator is aimed at saving time by parallelising tasks in the build and test portions of a pipeline.
The acquisition continues the consolidation of the DevOps world, and Labourey was keen to extol the virtues of his new toy, declaring his was the "best-of-breed CI/CD software from a single vendor".
The boasting does highlight a need in the DevOps world – with pipelines often bolted together using a variety of tools from vendors that pay lip service to cooperation, weary engineers are looking more closely at one-stop shops with products that should "just work".
As such, DevOps vendors are seeking to broaden their product lines. CloudBees calls its particular strategy "Software Delivery Management".
San Jose-based CloudBees is remaining tight-lipped as to how much it spent on the acquisition. According to Crunchbase, Electric Cloud (also based in San Jose) has slurped $64.6m in investment over its 17-year existence, with the last, in 2016, pouring $6.7m into the company's coffers.
CloudBees, on the other hand, nabbed a cool $62m in 2018 alone. Or, er, nearly one Electric Cloud.
Grey-bearded Electric Cloud currently has 110 employees, spread over San Jose, the greater US and the rest of the world. With the acquisition now complete, the Electric Cloud line-up will now shuffle under the CloudBees umbrella. ®