This article is more than 1 year old
Big Tech leapt on the blockchain bandwagon but its applications are stuck in cryptocurrency
If there's another use for the tech, venture capitalists aren't particularly interested
Huge expectations for blockchain have been created by large suppliers such as IBM, Microsoft, Amazon and SAP, institutions such as The World Economic Forum, some government officials and many market research companies.
In March 2017, Gartner predicted a market of $176bn by 2025 and $3.1tn by 2030 – truly large numbers. More recent forecasts are only slightly less optimistic and range from $10.6bn by 2023, even up to $60.7bn by 2024 – it depends which market research company you ask.
On the other hand, there have been few success stories and of those, most involve cryptocurrencies. One study by John Burg, a Fellow at the US Agency for International Development, found precisely zero successes among 43 purported solutions.
Even cryptocurrencies have lost much of their allure as their price and associated market capitalisations dropped more than 80 per cent in the past year, partly due to government reactions against their extraordinary energy costs.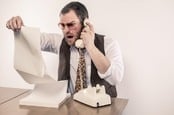 Blockchain study finds 0.00% success rate and vendors don't call back when asked for evidence
READ MORE
What do US startups and venture capital tell us about the near future for non-crypto applications of blockchain? Are there large numbers of startups who are succeeding with blockchain either as users or suppliers of blockchain services? Consider the Fintech 100 – a report by KPMG and H2 that includes descriptions of blockchain startups. This ranks the top fintech startups by a variety of financial and other criteria, and also lists in alphabetical order 50 "emerging" startups, ones perceived to have large potential for growth.
Together, the top 50, the emerging 50 and their descriptions provide us with a list of startups whose degree and type of involvement in blockchain can be assessed. Looking at all 100, 18 are in the US, 12 are in the UK, and 11 are in China. Descriptions for 16 of these 100 mention the word blockchain at least once, often in association with other technologies such as artificial intelligence, cloud computing and the Internet of Things. Though mentioning blockchain does not mean a startup bases its service on blockchain, it does signify an interest in it – albeit if only to attract investors. Of these 16, five are among the top 50 fintech startups, of which four are in China and one in Japan. The rest are in the "emerging 50", of which one is in the US, two in Australia, one in the UK, one in Korea, and six others are in emerging economies such as Lithuania, Malta, Kenya, Barbados, Indonesia and Argentina.
Most of these startups are involved with cryptocurrencies, including BlockFi, which lends money to crypto owners using a blockchain-based system. Thus there are no UK or US firms among the Top 100 fintech startups pursuing blockchain for non-crypto applications. As further evidence that much of the interest in blockchain is limited to cryptocurrencies and less developed countries, most of the companies that "raised capital via an Initial Coin Offering totalling $729m" are "from emerging markets including Lithuania, Russia, Thailand, Argentina and Barbados", the report stated.
Follow the money
A second set of data to consider is the venture capital funding going to blockchain startups. Global funding rose from about $100m in 2013 to $1bn in 2017 before peaking at $700m (annual rate of $2.8bn) in the second quarter of 2018. Probably due to growing government resistance to cryptocurrencies in 2018, funding fell to $400m in the third quarter and $240m in the fourth quarter. The largest applications for this funding in 2018 were cryptocurrency with $360m, followed by finance ($60m), generic blockchain ($60m), gaming ($30m), and advertising ($10m). With about two-thirds of the funding, cryptocurrency startups are clearly still the largest recipient of venture capital despite the fall in prices and market capitalisations in 2018.
Will this change in the second half of 2019? It is difficult to say, but the large chunk of blockchain funding represented by cryptocurrencies suggests that the increases in overall funding in 2018 for blockchain has not been driven by new applications. Instead, blockchain is still stuck on cryptocurrencies.
A third set of data to consider is the funding received by non-cryptocurrency blockchain startups, which, as noted, is quite small.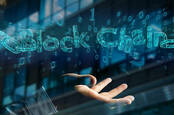 Blockchain is a lot like teen sex: Everybody talks about it, no one has a clue how to do it
READ MORE
This is confirmed by looking at individual startups with more than $10m in equity funding. The startup receiving the largest amount is R3 with $107m, followed by Paxos ($65m), Harbor ($38m), and Symbiont ($20m). These amounts are nowhere near that received by large AI startups such as Dataminr ($577m) and Zymergen ($574m). And smaller still than the $24.2bn already received by Uber in 22 rounds of financing.
By some metrics R3 has done quite well. More than 200 "financial services companies, tech firms, central banks, regulators and trade associations use its enterprise-grade blockchain platform, Corda", according to the company. So at least one startup is beginning to build a critical mass of users around its platform.
But when might we expect R3 or any other startup to be profitable? For startups as a whole, profitability at IPO has declined substantially over the last 30 years, even as the time to IPO has risen from 2.8 years in 1998 to 7.7 years in 2016, with Lyft and Uber being popular examples.
One analysis found that the percentage of profitable startups at IPO time dropped from 82 per cent in 1980 to 18 per cent in 2018. If these numbers are any guide, it is highly unlikely that any single startup, including R3, will soon become profitable. Clearly, blockchain startups have a long way to go before they have a large impact on non-cryptocurrency applications.
Blockchain remains a far cry from the grandiose projections of Gartner and other consultants. The benefits will likely depend on the number of companies that participate in blockchain projects in, for example, finance or supply chain management, and it may take decades for many to become involved. Some companies want distributed, transparent and open systems, but others don't. The laggards can probably prevent the full benefits from being achieved and thus the diffusion of Blockchain.
Some have likened the blockchain to the internet because they both involve distributed, open and transparent systems. But simple mail and e-commerce applications were able to provide users with benefits long before most companies became involved with the web. The benefits also grew as internet speeds rose, costs fell and access to personal computers improved.
However, Moore's Law has slowed, and it is not clear that faster internet speeds and lower costs have much impact on blockchain. It will likely be a long, slow road with new challenges constantly emerging. ®
Dr Jeffrey Funk is a retired Associate Professor at the National University of Singapore, a recipient of the NTT DoCoMo Mobile Science Award, and the author of more than 50 academic papers and six books including Technology Change and the Rise of New Industries (Stanford University Press). His research has been covered by the Financial Times and the Wall Street Journal. He has published in journals such as California Management Review, Organization Science, Research Policy, Telecommunications Policy, and Industrial and Corporate Change.