This article is more than 1 year old
China tells America, with a straight face, it will absolutely crack down on hacking and copyright, tech blueprint theft
Wow, it's all coming up Trump right now, huh?
America and China have struck a deal that may signal the beginning of the end in their ongoing trade war.
The White House on Wednesday announced the two sides have inked a "phase one" agreement [PDF] that will include several changes affecting technology companies on both sides.
Among the more noteworthy portions of the deal is a pinky-swear promise by Beijing to step up protections for intellectual property and enforce copyright in the Middle Kingdom. The two sides agreed that, under the deal, China will make "structural changes" to crack down on counterfeiting and IP theft.
The President Xi-run nation has long been accused of ripping off American technology, brands, and copyrights at a super-industrial scale. Uncle Sam wants Beijing to not only put a stop to piracy and corporate espionage by Chinese persons, but also document what it plans to do, and what it actually achieves.
"The IP chapter addresses numerous longstanding concerns in the areas of trade secrets, patents and pharmaceutical-related intellectual property, geographical indications, trademarks, and enforcement against pirated and counterfeit goods," the US Trade Representative said [PDF] of the provision.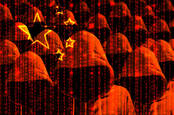 Guess who's back, back again? China's back, hacking your friends: Beijing targets American biz amid tech tariff tiff
READ MORE
"The United States and China also agreed to address additional IP issues, including with respect to data protection for pharmaceuticals, unauthorized camcording of motion pictures, and copyright protection for sporting event broadcasts, in future negotiations."
The provision will also include an agreement to prosecute acts of "electronic intrusion" – aka hacking – and trade secret theft, something, as we mentioned above, US firms have accused China-based groups of doing at an increasing rate.
Also of note for American tech giants will be a change to the local ownership requirements in China. The US administration said that under the deal, Stateside companies will no longer have to transfer their technology [PDF] to a China-based orgnization in order to do business on the mainland.
The pact will not, so far it seems, bring much in the way of relief for companies that have been hit by US trade tariffs, and US consumers in terms of higher prices, although some of those levies will be reduced.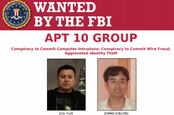 Uncle Sam fingers two Chinese men for hacking tech, aerospace, defense biz on behalf of Beijing
READ MORE
According to US think tank Center for Strategic and International Studies, the latest deal is promising on paper, but leaves a number of questions unanswered, most notably around how the new policies will actually be carried out. As in, like, will China actually implement its end of the bargain? Color some of us skeptical.
"The deal is written like a traditional trade agreement, with a range of substantive and process commitments by both sides that will only be as strong as the degree to which they are implemented by both sides," the international studies center noted.
"For now, it puts a pause on trade tensions between the world's two largest economies that had been escalating for much of the past two years. However, it leaves many structural issues—notably Chinese subsidies and other industrial policies—unaddressed."
So, in short, a set of promises have been made. Meanwhile, in North Korea... ®