This article is more than 1 year old
Remember when Securus was sued for recording 14,000 calls between prison inmates and lawyers? It just settled
It was a software bug, insists telco, as attorneys walk with most of the money
Literal locked-down market biz Securus Technologies has settled a class-action lawsuit over illegally recorded prison phone calls, promising to improve its systems while avoiding a massive damages bill stretching to tens of millions of dollars.
Two former prisoners and a criminal defense attorney sued the Texan company after it was revealed the prison communications provider had recorded more than 14,000 legally protected conversations between inmates and their lawyers in California.
The call recordings came to light after someone hacked the company's system, found some 70 million stored conversations, and handed them over to journalists.
Securus claimed the recordings were the result of a software glitch, rather than an intentional act, and has stuck to that explanation as the case has wound its way through the US legal system over the past four years.
The lawsuit had sought $5,000 for anyone whose conversation was wrongly recorded – resulting in a damages payout as high as $70m – though the class action's lawyers ultimately dropped the demand after the courts repeatedly ruled against them on what they needed to prove to win the case.
A US federal judge in San Diego decided the lawyers would have to prove that Securus intended to record the privileged calls. They appealed the decision, and the Ninth Circuit refused to hear the case.
The lawyers, as ever, come out of it fine. Securus has agreed [PDF] to cover attorney costs of $840,000. It will also pay up to $20,000 to each of the three class representatives. It denies any wrongdoing.
You will comply
In terms of fixing the problem, the comms provider said it would create a new "private call" option for protected calls with attorneys and physicians.
Previously the system logged their telephone numbers and automatically didn't record them; at least in theory. The system will also include additional warnings if the call is being recorded, and the company promises to submit a declaration of compliance every six months for the next five years.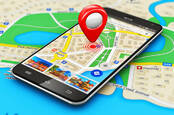 FCC sucks its teeth, clicks its tongue, says: Yeah, AT&T, Sprint, T-Mobile US, Verizon gleefully sold your location data. Guess we should fine them?
READ MORE
Securus has been repeatedly criticized for how it runs its monopolistic control of the phone systems at over 3,000 different jails and related institutions. In 2018, it was accused of harvesting the location data of people and then selling the data to the cops with no oversight, sparking a furious letter from Senator Ron Wyden (D-OR).
That controversy led to the discovery that all of America's main four telcos were selling location data on their customers to unverified third parties, sometimes through simple web portals: an issue that the federal communications watchdog, the FCC, has been repeatedly accused of dragging its feet over.
Securus has also been repeatedly accused, and sued, for taking advantage of the fact its customers are literally a captive audience, charging more than 100 times the market rate for inmate calls.
It typically requires people wishing to call into a jail or receive a call out to download its app and have a pre-paid account, allowing it to charge astronomical connection rates from people with no other option to communicate beyond an in-person visit.
The company is privately held so it doesn't makes its financials public, however a leak of data in 2014 revealed it had made a $115m profit on $405m in revenue that year alone. Even then, Securus only has a 20 per cent market share in the prison phone system that is farmed out to private companies.
Efforts to reform the system, some by FCC commissioners, have repeatedly fallen short. ®