This article is more than 1 year old
DataStax releases K8ssandra, the Kubernetes peace offering to the open-source community
'Like any good family, you're going to have fights,' says dev relations bloke
The team behind the NoSQL database DataStax, which is built on Apache Cassandra, has emitted a distribution designed specifically for Kubernetes and supports stateful workloads – and it's called K8ssandra.
As part of an ongoing effort to improve a previously rocky relationship with the open-source community, the Apache-licensed K8ssandra is deployed using Helm, the package manager for Kubernetes, and includes an operator that serves as the translation layer between the control plane of Kubernetes and operations done by the Cassandra cluster.
It also includes a Reaper tool designed to manage the maintenance and repair tasks for a Cassandra cluster, and Medusa, a way to backup and restore data.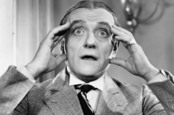 Fear of Staxit: What next for ASF's Cassandra as biggest donor cuts back
READ MORE
The drive for the release came from the fact organisations were not combining their efforts in managing Cassandra in Kubernetes, Patrick McFadin, Apache Cassandra and developer relations veep at DataStax, told The Register
"A lot of the operators I talked to are usually working with large-scale systems: they're using a lot of Kubernetes, and they're using a lot of Cassandra, but not together," he said.
DataStax had already launched an operator for Kubernetes in March this year, but found when building Astra, its DBaaS, that "there's a lot more going on to run Cassandra successfully [in Kubernetes] than just an operator," McFadin said.
The biz now wants to open-source the tools it developed to support its DBaaS. McFadin likened the new features to package management for Linux, which helped make the operating system more manageable in the enterprise.
In terms of mending a damaged relationship with the open-source community, the veep said there had been a clearing of the air on the Apache Software Foundation Slack channel.
"Like any good family, you're going to have fights," he said. "There was an enormously helpful and healing discussion that happened in our ASF Slack channel, where there were people in the project coming out of the woodwork, who I haven't heard from in years. And they piled in: it was an airing of dirty laundry. And in the end, everyone was like 'man, I love you.' It was good for TV, for sure. I feel a lot better about the health of [the relationship with the open-source community] because we had that kind of a fight." ®