This article is more than 1 year old
Linus Torvalds worries kernel 5.12 might be 'one of those releases' that lands a tad late
Driver and networking changes keep coming and io_uring is being noisy
Linus Torvalds has expressed concern that work on 5.12 of the Linux kernel is moving at an uncomfortably slow pace.
In his weekly state of the kernel report, Torvalds announced the fifth release candidate for the new version of the kernel and described it as "bigger than average".
"We're not breaking any records, but it certainly isn't tiny, and the rc's aren't shrinking," he added.
"I'm not overly worried yet, but let's just say that the trend had better not continue, or I'll start feeling like we will need to make this one of those releases that need an rc8."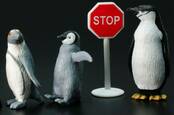 Linus Torvalds issues early Linux Kernel update to fix swapfile SNAFU
READ MORE
An eighth release candidate would add a week to the kernel development process, which is far from catastrophic as few users rush to put the latest version of a kernel into production. Nor is version 5.12 designated as a release with long-term support, so isn't as eagerly anticipated as releases that the community knows it will live with for years to come.
Torvalds blamed driver difficulties for the delays.
"Most of the changes are drivers (gpu and networking stand out, but there's various other smaller driver updates elsewhere too) with core networking (including bpf) fixes being another noticeable subsystem," he wrote. "Other than that, there's a smattering of noise all over: minor arch fixes, some filesystem fixes (btrfs, cifs, squashfs), selinux, perf tools, documentation."
"io_uring continues to have noise in it, this time mainly due to some signal handling fixes," Torvalds added. "That removed a fair amount of problematic special casing, but the timing certainly isn't great." ®