This article is more than 1 year old
Capgemini scores £150m contract to help Student Loan Company overcome its IT problems 5 years after £50m superfail
Fragmented, inflexible estate? Reach for French outsourcers
Capgemini has won a £150m contract with the Student Loan Company (SLC) as the non-profit looks to write the next chapter in a troubled history with information technology.
The outsourcing and consultancy firm is to become a "Strategic Partner for Platform Delivery and Technology Services" to the non-departmental public body, according to a tender notice. It is expected "to deliver a wide range of services across our Platform Delivery and Technology Services area with the SLC Technology Group".
The contract started on 15 April 2021 and is set to run until 14 April 2028, the document said.
Capgemini joins fellow French firm Atos, which SLC appointed "Strategic Partner for Customer Software Delivery" in September last year under a seven-year contract worth £216m.
The two suppliers have some ground to make up to modernise the loan company's IT estate.
In 2015, SLC wasted £50m on a canned IT transformation project, designed to provide a "digital by default" system to cope with a major increase in student numbers. Launched in 2013 in conjunction with the Government Digital Service, it was supposed to be a "robust and agile customer-centred student finance system" to tackle the "very poor" student experience due to a lack of case information.
The plan was to introduce a modern, integrated, and flexible IT system to enable "the safe delivery of Higher Education reform, including changes to borrowers' repayment terms including variable interest rates."
HCL had been appointed as a delivery partner to build replacement Core Ledger and Security modules, with three online applications going live in January 2014. The Register understands that problems arose between integrating the internally developed software and the core engine provided by HCL.
By July 2019, the situation had not much improved. A Department for Education review into SLC's operations found that the "current technology architecture was created in the 1990s for a much simpler, lower volume service.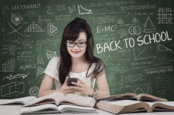 Student Loans Company burns £50 million in IT project superfail
READ MORE
"The need to upgrade the SLC's ageing systems and adopt new technologies is now critical," the report said [PDF]. "As new products have been introduced, scalability challenges and limited re-use of business rules have led to a fragmented digital offering and an inflexible ICT estate which significantly lengthens delivery timescales, pushes up customer calls, and increases the cost and risk of operational failure."
It concluded: "Despite some incremental improvements, the SLC will need to address the pressing issue of its overwhelmed and outdated IT infrastructure, as well as growing its diagnostics and data management capabilities."
SLC responded by launching in February 2020 a £200m procurement, in which it promised to "transform the commercial framework and delivery models leveraged across SLC's estate when working with strategic technology partners."
At the time, CIO Stephen Campbell said: "This is the first stage of delivering a new technology model that will see us working with a small number of strategic partners to develop, deliver and support our technology estate and digital services to customers."
In its 2020-2023 corporate plan, published in December 2020, SLC pledged to "address our technological debt – upgrade and simplify our IT systems to reduce their interdependencies, outdated components and total cost of ownership."
The country will be watching to see if Capgemini, Atos, and SLC itself are up to the task. ®