EU infrastructure risk project to address potential climate, 'resource' shortage catastrophes
Atos-led group to protect European infrastructure from impact of future pandemics – using Horizon cash
Atos is leading the Sunrise project that aims to develop measures to protect vital European infrastructure against the impact of incidents with catastrophic consequences, including future pandemics, climate change or resource scarcity.
The multinational IT services outfit said it is to coordinate a group of 41 public and private organizations that will work together over the next three years. The idea is to develop a set of technologies and solutions that can improve the resilience of critical infrastructure in the face of disastrous shock events.
The project is being commissioned by the European Union within the framework of the Horizon Europe Program, and financed to the tune of €11 million ($11.95 million), and aims to guarantee availability, reliability and continuity of critical services such as transport, energy, water, and health.
One of the stated aims of Sunrise is that it will equip critical infrastructure operators to be able to respond swiftly to a pandemic or other major threat by enabling them to recover quickly from expected and unexpected disruptions.
Atos said that as well as coordinating the project, the company will be participating as a technology provider and in the analysis of vital services. It will also be involved in the design of Sunrise tools, with a focus on cyber-physical resilience and remote inspection of infrastructure.
This will apparently involve delivery of a threat intelligence solution and the company performing dynamic risk assessment through visual anomaly detection, 3D model generation and UAV inspection – the latter presumably of large-scale physical infrastructure.
At the launch of the Sunrise project, Antonio Álvarez from ATOS IT Solutions said that future risks would test the resilience of critical infrastructure in Europe, but that service operators and authorities in Europe were not adequately equipped to cope with such threats.
"The project's state-of-the-art tools will establish cross-border collaboration and share best practices between critical infrastructure operators. We will identify the different needs they have and develop technical tools to meet those needs. SUNRISE will make our infrastructures more resilient whether during pandemics or other problems that we may face as a society," he commented.
According to Atos, research for the Sunrise project is advancing rapidly, and the participants have given a series of workshops to operators of critical infrastructure in Spain, Italy and Slovenia. This has in turn assisted them in gathering first-hand knowledge fundamental for the development of the project, we're told. The results of the research are set to be piloted in 18 infrastructures in eight different countries.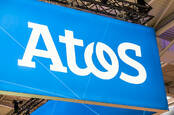 Atos investor says turnaround plan 'too ambitious and complicated'
READ MORE
However, Atos is itself in the midst of a complex restructuring process that aims to split off its digital, big data, and security businesses into a separate entity to be listed on the Paris stock exchange as Evidian, plans which led to the resignations of both the CEO and CFO last year. The company was said to be holding exploratory talks earlier this month with potential investors, believed to include Airbus, over taking a stake in Evidian.
It was also revealed this month that Atos is to receive £24 million ($29 million) in an out-of-court settlement with the UK government, following a legal challenge Atos filed regarding a contract awarded to Microsoft for a new supercomputer for the UK Meteorological Office. Atos claimed that there had been breaches in UK procurement law that led to its own bid being unfairly dismissed. ®