Video game critics' bandwagon rolls backwards
EU commissioner goes walkabout
Keith Vaz, the prominent British Labour MP, jumped back on the anti-video game violence bandwagon today after the EU got it kick-started and on the roll again.
But then the funniest thing happened - it appeared to be going backwards. Franco Frattini, speaking beyond his legal remit as EU Justice commissioner, had got a bee in his bonnet on Wednesday after being given a preview of a 16-rated adventure game that stars child characters in the setting of a psychological thriller, and which looks something like a cross between Little Red Riding Hood and Lord of the Flies.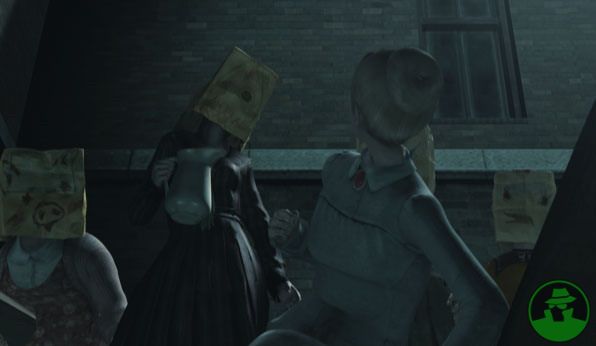 Frattini fired a letter off to the interior ministers of all 25 EU member states saying they should do something about the "dreadful" glorification of violence and the "obscene...brutal [and] perverse" games peddled to Europe's children.
Although Vaz called immediately for a summit between parent lobbies, government and games producers, industry was baffled by the outburst.
Frattini had called for urgent discussion of the matter, for awareness of the issue to be raised among parents, for games to be labelled so they weren't sold to minors, and for a voluntary code of conduct.
PEGI (Pan-European Games Information System), which rated Rule of Rose as a 16, established a voluntary code of conduct for classifying and labelling games across the EU in 2003, with the support Viviane Reding, Frattini's opposite number at the EC Directorate of Information Society and Media.
National laws are left to take care of retailers who sell adult rated games to children. Doing so in the UK, for example, can lead to a prison sentence. Any video game featuring violent or sexual content has to be rated by the British Board of Film Classification. The Netherlands has similar laws. Curiously, Frattini's office didn't know whether the same applied across all member states.
It's not any of Frattini's official business, so we can excuse their ignorance, but it was amusing to see his officials jumping through hoops to explain his intervention. One said, for example, that 90 per cent of games players were between 10 and 20, so the ratings system was irrelevant. The proof? It came from industry. No, actually, it came from a Justice DG survey, which has yet to be published.
Seventy-five per cent of computer games are played by 5 to 18 year-olds, said a more senior Justice official. Where's the report?; There isn't one, he said, but "everybody knows" who really plays these adult computer games.
The BBC found in a UK survey (.pdf) last year that more than double the number of games players are above the age of 16 than under. Yet there are, according to the industry, more games designed for toddlers than adults, which might explain part of Frattini's mix-up. It stands to reason though - adult games are more expensive to produce because they are becoming, with every technological advance, more like immersive movie experiences.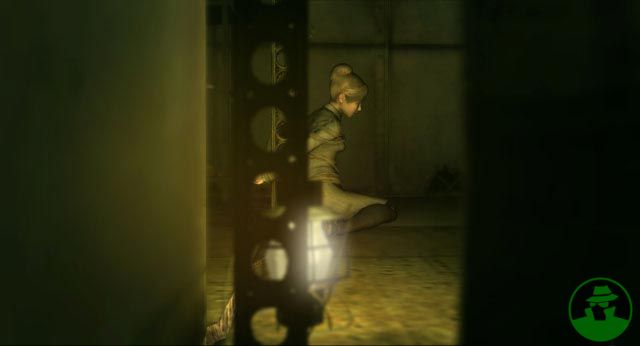 The tail of Frattini's letter suggests this is what he's really worried about: "We could focus on the relationship between our children and the 'inter-active world' they are confronted with nowadays: a world which brings along at the same time windows of positive opportunities as well as potential dangers".
Frattini may have been thinking out loud about his responsibility for the Commission's Strategy for the Rights of the Child, launched in July. Children's rights is an emotive subject, as the issue of school fingerprinting has illustrated in the UK. But knee-jerk reactions are no help for law makers and classifiers, who appear to be satisfied with the way games have been subsumed into the existing system for classifying films and videos.
"I know this game is rated very properly," Wim Bekkers, director of Nicam, the Dutch equivalent of the BBFC, said of Rule of Rose, "It's a normal game with a 16 rating. The other thing is there's a very robust pan-European rating system."
The UK's Department of Culture, Media and Sport were bewildered about all the fuss as well, while Vaz's office sounded a little vague about his contribution. Vaz had introduced a Video Games Bill in March, which has expired. His office is not sure whether he wants to revive it, what it might give us beyond our existing law, nor when his summit might be held.
At least all this is likely to do wonders for sales of Rule of Rose, which is probably a thrilling game for a 16 year old, and from the look of the screen shots is no doubt meant to titillate, like many a movie. Perhaps one or two 15 or 14 year-olds might sneak a play - how naughty! ®
Bootnote
(Images courtesy of Gamespy, where the trailer that got Frattini worked up can also be seen). ®