This article is more than 1 year old
Wikipedia COO was convicted felon
Audit pending
Exclusive For more than six months, beginning in January of this year, Wikipedia's million-dollar check book was balanced by a convicted felon.
When Carolyn Bothwell Doran was hired as the Chief Operating Officer (COO) of the Florida-based Wikimedia Foundation, she had a criminal record in three other states - Virginia, Maryland, and Texas - and she was still on parole for a DUI (driving under the influence of alcohol) hit and run.
Her record also included convictions for passing bad checks, theft, petty larceny, additional DUIs, and unlawfully wounding her boyfriend with a gun shot to the chest.
Doran left the charitable Foundation in July this year, after another DUI arrest and a violation of her probation. Our efforts to contact Doran were unsuccessful, and her lawyer declined to comment.
The Wikimedia Foundation did not officially announce Doran's departure, even among the close-knit Wikipedia community. In September, when chairman of the board Florence Devouard was publicly asked why Doran had left her post, she suggested that the decision was Doran's, and in an interview with The Register, the Foundation's lawyer, Mike Godwin, was adamant that Doran resigned her post.
Godwin also said that he and the Foundation are still unaware of Doran's criminal record: "We've never had any documentation of any criminal record on Carolyn Doran's part at all," he told us. "As far as I'm concerned, I have no direct knowledge of [her criminal record] yet...We have, in our records, no evidence of any such thing."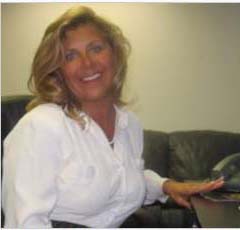 Carolyn Doran, in a photo posted to Wikipedia
Meanwhile, an audit of the Foundation's finances - which was originally due for release in September, according to the Foundation website - is still pending. "We've gone through a whole lot of growth over the last year, including staffing up, so our audit is in progress," Godwin said. "It's very hard for us to give an exact ETA on it, but we expect it in a few weeks." He also said that the audit had been delayed by the Foundation's planned move to San Francisco.
The Wikimedia Foundation relies on public contributions and grants to fund its operations, and all contributions qualify as charitable deductions.