Review The new W960i may sit atop the Sony Ericsson music phone tree but is it supposed to be a smartphone or a music phone? Maybe a bit of both. The problem with the phrase 'a bit of both' is that it's seldom the harbinger of anything other than compromise or muddled thinking.
If we had to describe the aesthetics of the W960i in one word it would be 'photogenic', by which we mean it is just a little disappointing in the flesh, or rather the plastic. It's handsome enough in black with a white band around the edge, and at 109 x 55 x 16mm and 119g feels good in the hand. But it lacks any of the design drama of such recent Sony Ericssons as the K850i - reviewed here, T650i or S500i - reviewed here.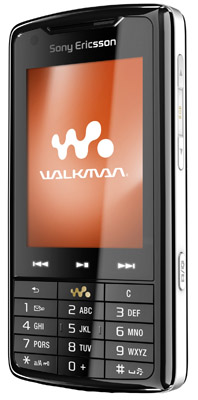 Sony Ericsson's W960i: 8GB of storage but no memory card slot
Other external observations? Well, the touch sensitive, 2.6in, 240 x 320, 256,000-colour screen seemed a little on the dull side when compared to other recent Sony Ericsson offerings, while the shiny silver lanyard anchor on the left of the handset looks horribly out of place.
Some aspects of the specification are very much a case of 'With one hand I giveth and with the other I taketh away': you get 8GB of storage memory, but no Memory Stick or SD slot, and while you get 3G it only runs up to 384Kb/s rather than the full banana 3.6 or 7.2Mb/s HSDPA.
In a range-topper phone, the lack of HSDPA in this day and age is frankly a bit off and restricts the value of the phone as a 3G laptop modem. Beyond the 8GB of storage you also get 256MB of Flash memory though the OS takes up 96MB of this.