How much will MSI's would-be Eee PC beater set you back? £320 for the Linux version or £350 for the Windows XP Home release, according to UK importer Expansys.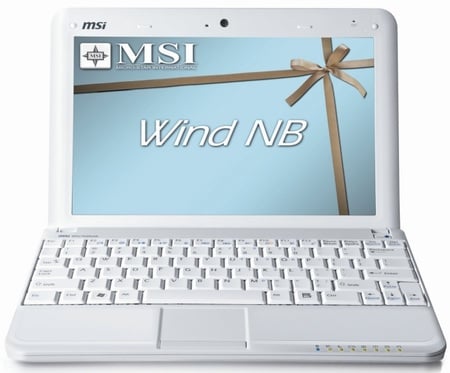 MSI's Wind: blowing into the UK in June
Both models incorporate a 1.6GHz Intel Atom processor, 1GB of memory, an 80GB hard drive, integrated Intel graphics courtesy of the 945GMS chipset, Wi-Fi and Bluetooth.
The two versions both come with a 10in, 1024 x 600 display. When MSI launched the product, it also said it would offer Winds with 8.9in screens, but there's no sign of those among the Expansys listings. The included technical details suggest these are the prices for the 10in models, but the company could not confirm that was the case today, and won't until stocks arrive.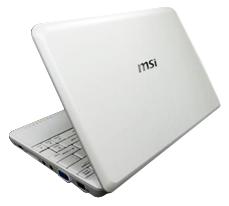 Atom powered
The Wind is due to waft in in June, but Expansys is taking orders for the small laptop now. The machine will be available in a choice of colours: black, white or pink.
The price will appeal to potential Eee PC 900 buyers looking for more storage capacity. Asus' 20GB Linux machine is currently priced at around £329, so the two will go head to head.
The 900 uses a 900MHz Celeron M processor, a generation or two behind the Wind's Atom chip. However, Asus has pledged to ship Atom-based Eees in June.
Related Review
Asus Eee PC 900 Linux Edition