2GB MP3 player head-to-head
Samsung's YP-U4 vs Sony's NWZ-B135F
Review The relentless march of the iPod into the price bracket known as 'Good God! How much?' makes the near simultaneous release by Sony and Samsung of the new runts of their MP3 player litters more interesting than would otherwise be the case. A couple of 2GB USB stick-style MP3 players with FM radios and screens each for under £40? Can't be bad... or can it?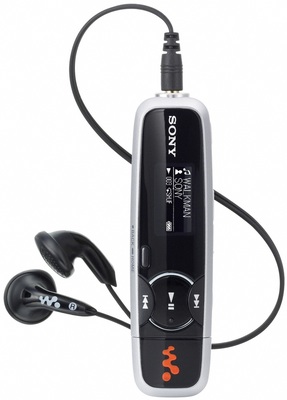 Sony's NWZ-B135F: haphazard control layout
Of course, the two ranges don't exactly match. The Sony B series is available with either 1GB or 2GB of storage and comes with or without an FM radio – that's what the 'F' after the number signifies - no F, no radio – while the Samsung U4 comes in either 2GB or 4GB versions and always has an FM tuner.
Both devices resemble overweight USB memory sticks and are near enough identical is size and weight. The Samsung weighs 27.5g and measures up at 83 x 27 x 13mm, while the Sony is a little longer, narrower and thicker, at 89.5 x 25 x 15mm. At 29g, it's just a tad heavier. All of them have a 3.5mm earphone jacks at one end, a USB port at the other and feel solid despite there not being a piece of metal in sight.
Visually, the Samsung is the more funky of the two, especially when the tail-end LED light show is on. The Sammy's solid navigation pressure pad looks better than it works, however - as with its Q1 player we found ourselves hitting the wrong button more often than we would have liked when navigating around the menus.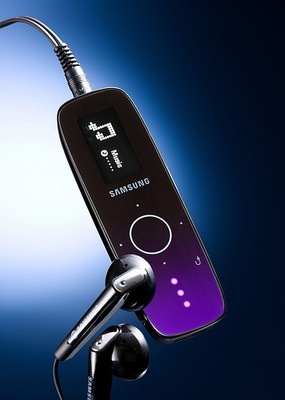 Samsung's YP-U4: visually funky
The Sony's more conventional controls are scattered about somewhat haphazardly but it has a handy standalone volume control on the side so you can adjust the sound level without taking the gadget out of your pocket. At the end of the day, neither device is as easy, or as logical, to use as SanSisk's Sansa Clip.