This article is more than 1 year old
Fujifilm Finepix F200EXR
Extra sensory perception?
In terms of handling, the Finepix F200EXR seems a tad large when compared with the super-slim compacts on the market, and while it won't easily slip into a shirt pocket, it will fit in a trouser pocket. Its dimensions are 99.7 x 58.9 x 23.4mm and it weighs 180 grams with battery and card.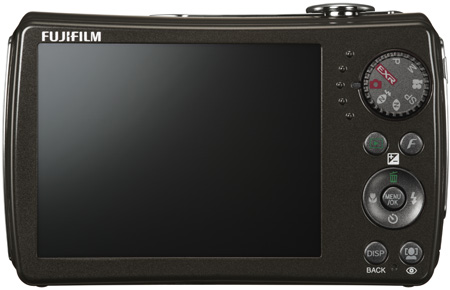 A new mode dial improves navigation of the various functions within
Power-on to first shot is about two seconds. You get a large 3in LCD display, although only composed of 230,000 dots. Fujifilm has replaced the scroll wheel controller on the Finepix 100FD with a mode dial, which is an improvement.
Shooting modes consist of EXR, Auto, Program (with the option of Program AE or Aperture Priority AE), Scene Priority, Natural Light, Natural Light + Flash (the camera takes two consecutive shots with and without flash), Movie and Manual.
Manual mode lets you adjust the shutter speed and aperture by using the multi-controller, but aperture settings are limited to just two f-stops: f/3.3 and f/9 in the wide angle setting, and f/5.1 and f/14 when using the extreme telephoto setting. This limits your options when it comes to adjusting exposure or depth-of-field. Note: there is no shutter priority setting.
The Finepix F200EXR uses a dual menu system, which can take a little getting used to. Press the main menu button in say, Program mode, and you get a shooting menu that lets you adjust parameters such as continuous mode, AF mode and the camera's Dual Image Stabilisation system (this consists of a shift CCD system combined with a high ISO setting).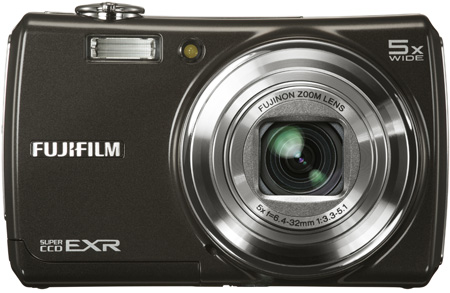 5x optical zoom and a range of image processing features will satisfy most enthusiasts
One of the good things about the menu system is that you can simply select the setting you want, and then touch the shutter button to confirm it and exit the menu screen. The Function menu is used for changing most parameters, such as ISO speed, dynamic range, image size and white balance.