From Wi-Fi to WiMax
Although the ITU has blessed it as a form of 4G, WiMax is a high-speed wireless networking system, not a form of mobile phone network. More formally known as IEEE 802.16, WiMax is a medium-range wireless data network akin to Wi-Fi – aka IEEE 802.11.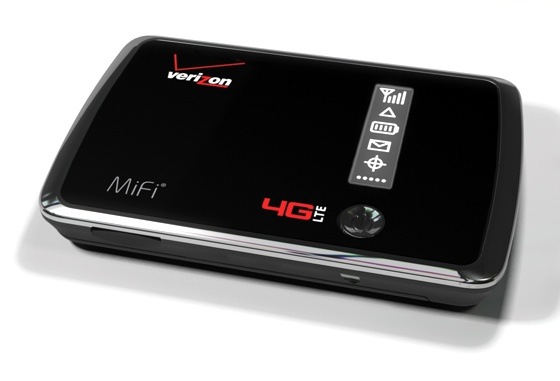 MiFi gadgets - mini Wi-Fi hotspots with LTE net connectivity - are already appearing
But whereas Wi-Fi is a short-range network for use inside buildings, 802.16 was originally intended as a wireless alternative to DSL for 'last-mile' broadband delivery. WiMax networks can span up to 50km (31 miles) in direct line-of-sight operation with directional antennæ, or 6-10km (4-6 miles) with no line of sight mode and non-directional antennæ. Theoretical speeds range from 40 to 70Mb/s, although typical user speeds tend to be around 3-11Mb/s.
Originally, WiMax 1 (802.16-2004) limited client devices to a single basestation. WiMax 1.5, "Mobile WiMax" (802.16e-2005), enhanced this to allow devices to roam from one base station to another, and the forthcoming WiMax 2 standard (802.16m) boosts speeds up to 120Mb/s down and 60Mb/s upstream.
It's fair to say that WiMax hasn't been a hit. It is out there, in a few areas, chiefly where it would be difficult or expensive to reach people with cables or fibre. For instance, one of the first WiMax rollouts in Europe was on Mount Athos, an isolated mountainous peninsula in Greece populated solely by monks. There are also some urban networks in the US and in less-urbanised areas such as Pakistan, and it's being used to provide wireless "backhaul" for 3G phone networks in Africa.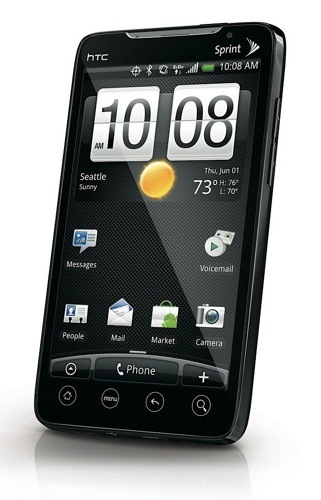 HTC's Evo 4G: actually 3G plus WiMax, not 4G
Many of the current generation of 4G-branded phones in the US are not actually 4G, whatever their names may suggest. Some, such as HTC's Evo 4G, are actually CDMA2000 3G phones with an additional WiMAX transceiver. Others, such as Samsung's Droid Charge and HTC's ThunderBolt, are LTE devices.
Better LTE than never
LTE is "3GPP Release 8" to its friends. Rollout started in some places at the end of 2009, but it's not 4G, whatever the telcos' marketing departments say: it maxes out at a trifling 100Mb/s down and 50Mb/s upstream. If anything, it's 3.9G.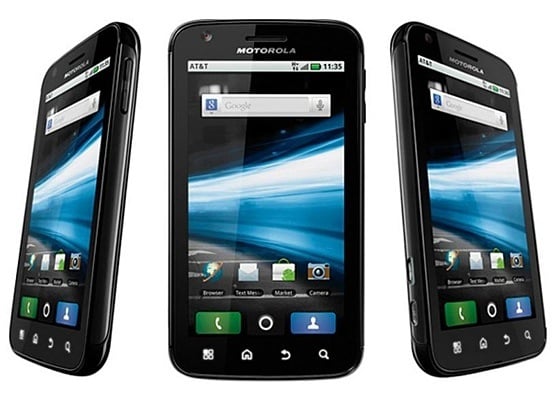 Motorola's Atrix: the 4G model will take a few more years to arrive here
LTE replaces UMTS' two layers with one: "System Architecture Evolution." This delivers a lot of 4G's planned key benefits: it's a simplified, all-IP network; access speeds have gone up and latency has gone down; and phones can in theory switch between more different Radio Access Networks. Where a current UMTS phone can switch seamlessly between GPRS – that is, 2G GSM – and UMTS (3G GSM), SAE also, in theory, enables a phone to hand off between cdmaOne and CDMA2000 networks as well – and if the phone is suitably equipped, between WiMax ones, too.
Another benefit of LTE is that it can cope with different sized slices of radio spectrum, scaling from 1.25MHz up to 20MHz. If it's given a pair of channels, LTE can use Frequency-Division Duplexing (FDD), but it can also cope with a single channel using Time-Division Duplexing (TDD). Physically, like 802.11n, it supports multiple antennæ – MIMO – for greater robustness and resistance to interference.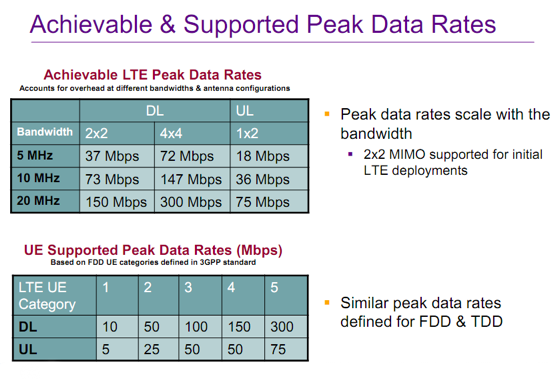 The single most important characteristic of true 4G is that it doesn't exist yet. What will become the 4G mobile standard for the whole world is 3GPP Release 10: LTE Advanced. It's a compatible enhancement of LTE to bring it up to the ITU stipulations, with upgrades in several areas in the pursuit of greater speed.
Similar topics