This article is more than 1 year old
Aliph Jawbone Era motion sensing Bluetooth headset
Do the shake 'n' chat
Review Hands-free connections for mobile phones have come a long way from wired earpiece-and-microphone combos. Mind you, it's still a comic pleasure to see people using these as they hold the microphone near their mouths just to be sure. The arrival of Bluetooth nixed the cables but created problems of connectivity, complicated set-up procedures and often poor reliability.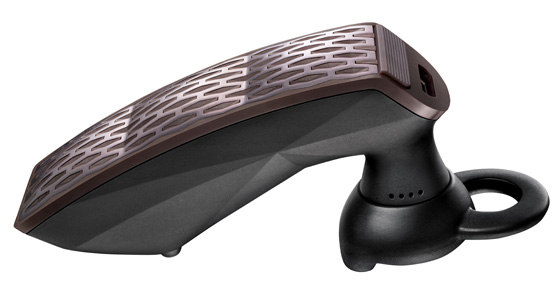 Motion carried: Aliph's Jawbone Era
The headset to really solve the faff of pairing was the first Jawbone from Aliph. It was simple, effective and beautifully designed – if laughably huge compared to the current models. Since then, Jawbones have evolved, though they still use the same underlying technology: a sensor rests on your jaw bone that monitors vibrations so it knows when you're talking, activating noise-cancelling when needed.
It works without the sensor touching your face but for optimum sound and the most secure-feeling attachment, this tighter fit is best. Jawbone supplies four sizes of earpiece in two styles – one with a springy rubber ring sticking out that holds the headset even more snugly. There's also an optional ear hook, so all lugholes should be suitably serviced.
There's a lot of technology here: high-grade noise-cancelling, multiple microphones, effective background noise elimination (even including wind, so you can drive with the window open) and neat extras. Take the voice-message which will speak how much talktime you have left – handy to know when you're about to set out on a long drive. If you're connecting to an iPhone, the Era's battery level appears on the phone's screen.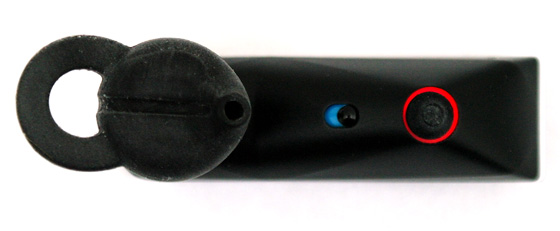 There's an ear hook available too, if you don't get on with the four rubber earpiece choices
And there's another extra that's useful: the box contains a 12v car cigarette lighter adaptor with USB socket. Attach the short USB to micro USB cable and you can pep up a flagging Jawbone as you drive. Jawbone accessories are trademark grey, which makes them stand out from the many black wires in the tech-friendly household.