Dell Streak 7 Android tablet
Affordable dual-core fondleslab, anyone?
---
Screen test
In use, the capacitive screen is extremely responsive and the UI impressively fluid. Bring the accelerometer into play and everything flips back and forth between portrait and landscape in the blink of an eye. With an 800 x 480 screen you won't have any issues with your favourite phone apps not supporting your tablet's screen resolution. The down side of that resolution and size combination is rather fewer dots per inch than the Flyer or Samsung Galaxy Tab can boast.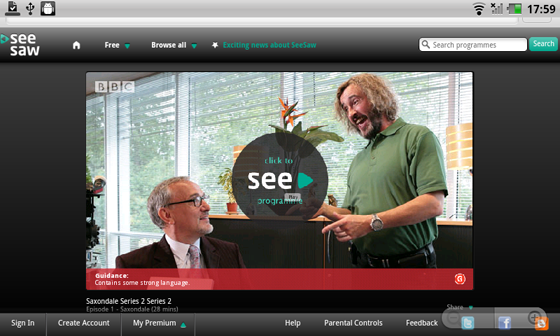 See Saw entertains
Put the Streak screen-by-screen with the HTC tablet and it looks a bit rough, especially when you are reading small type on a web page. It's also not the brightest tablet screen I've come across. Use the Streak 7 in isolation and these failings are less obvious but at the end of the day a higher quality 1024 x 600 panel would have been a good idea. At least the screen is made of Gorilla Glass, so it's very smooth and pleasant to the touch.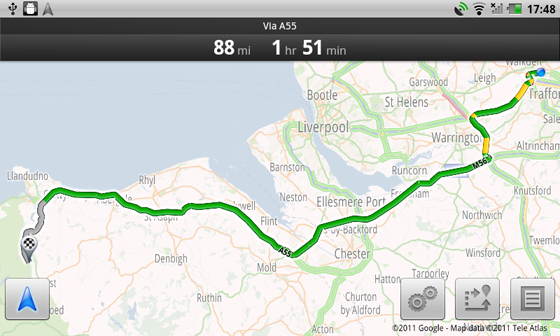 Seven inches of satnav
Overlaying Google's mobile OS is Dell's rather basic Stage launcher and bespoke full-page widgets. As far as these things go, it's not at all bad allowing easy access to media files, e-mail accounts, web bookmarks, social feeds and the like, but it's no HTC Sense. Of course, the Market is full of good launchers, so if you don't like Dell's, download something else.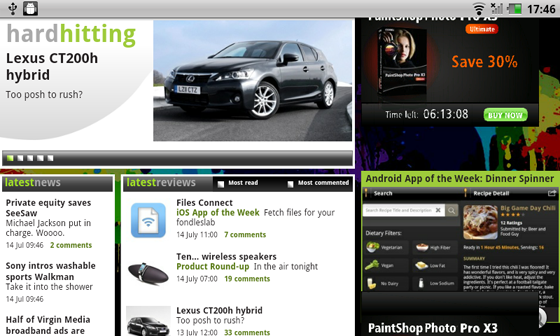 Browser
For wireless communication the Streak makes do with 802.11n Wi-Fi and Bluetooth 2.1. The version with a 3G modem that I had on test is available through T-Mobile in the US and should arrive in the UK later in this year assuming a telco picks it up for contract sale. For physical connections, all you get is a PDMI data/charge port and a 3.5mm audio jack. Annoyingly, you can't charge from a USB port.