This article is more than 1 year old
Ten... smartphone survival accessories
Protect and deploy
MHL Cable

Leaving home without the right cable kit can be frustrating and often ends in unnecessary profit for outlets like Maplin. An MHL cable or adaptor kit is one such cord, particularly handy for giving presentations, or for those who love to force holiday snaps upon patient family members.
Manufacturers such as LG has been kind enough to include mini HDMI ports on its devices, but for those without, MHL is the way forward.
It essentially creates an HDMI output through a handset's micro USB port and plays content on HD tellies or other compatible displays. You never know when you might need it, but it's undoubtedly a convenient cable to keep in the kit and worth deliberation.


Price
£15
More info
Amazon
MicroSim Cutter and Spacer

A simple Sim adaptor might be the last thing you'd expect to see here, but with many of today's smartphones adopting Micro Sims - and Apple even proposing an all-new, diddier format - a Sim cutter and spacer is definitely a useful item to have around.
When I switched back to a regularly sized Sim recently, I was crying for one, and was instead made to wait 24 hours while my provider activated my old card. And that's no good when batteries die and you're forced to use your wife's old brick to make that important call from the campsite.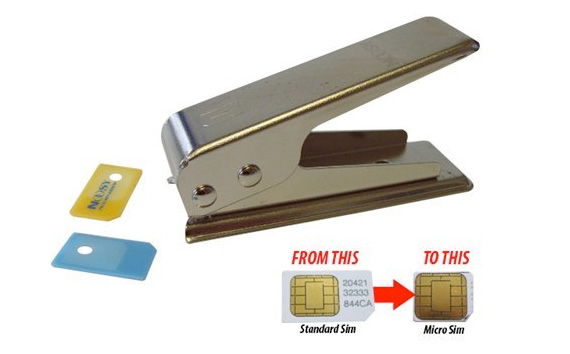 Price
£4
More info
Amazon