Sony has stuck the knife into the Nintendo Wii U, claiming that a PlayStation Vita combined with a PS3 is a superior setup able to do "special things" that the Nintendo kit will struggle to match.
Sony Worldwide Studios VP Scott Rhode highlighted the fact that Nintendo's tablet controller is without its own games processor, so will be always be driven by "that box sitting under your TV".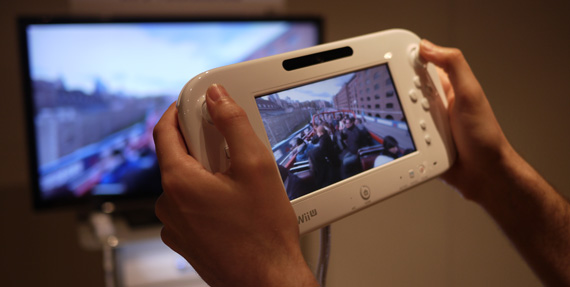 The Vita on the other hand, being a console in its own right, has the horsepower to do interesting things on its own screen even when it's operating as a wireless controller subsidiary to a connected PS3, Rhode hinted.
Sony promises it will reveal more about such a role for the Vita in the coming months, GamesIndustry reports.
Until then, it's hard to see Sony's claims as anything more than competitive hot air - no matter how much potential the Vita undoubtedly has. ®