The Oatmeal hits $850,000 goal for Tesla museum
Crowdsourcing brings in the bucks, again
Cartoonist Matthew Inman, creator of The Oatmeal, is proving to be something of a fundraising machine with the success of his latest project, raising $850,000 to set up a museum honoring the great scientist Nikola Tesla.
Tesla's old laboratory in Shoreham, New York (known as Wardenclyffe) is up for sale with a price tag of $1.6m. The Friends of Science East want to buy the site and build a museum to Tesla, and the New York State government offered a grant of $850,000 to purchase the site if matching funds could be raised.
So Inman, a devoted fan of the Serbian-American scientist, used his site to launch "Operation let's build a goddam Tesla museum." He hit the goal in just six days of trying. A large donation of $33,000 took the project over its goal, meaning the offer for the site can be made, although there is a counter-offer from a retail group.
Tesla occupied Wardencliffe at the start of the 20th century and tried to build a tower capable of sending messages across the Atlantic, as well as beaming wireless power to the surrounding neighborhood. The project collapsed due to lack of funds, but much of the original features Tesla created remain at the site.
With the matching grant from NY State, this puts us at $1.7 million raised in 6 days to try and buy the property.FAN-GODDAMN-TASTIC.

— Matthew Inman (@Oatmeal) August 21, 2012
This is the second time Inman has successfully taken to crowdsourcing to raise cash. After being threatened by a lawyer with a claim for $20,000 over comments he made on his blog, Inman raised $211,223.04 in "Operation Bear Love" and took a picture of it for the lawyer, before donating the money to the American Cancer Society and the National Wildlife Federation.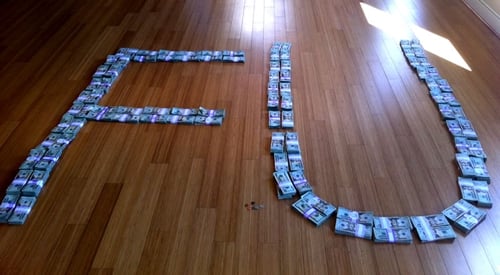 Inman really doesn't like some lawyers
This latest project was much more of a struggle, considering the amounts involved, but Inman hit the target much quicker than expected. SpaceX and Tesla Motor's supreme leader Elon Musk is known to be one of the bigger private contributors to the appeal. ®