This article is more than 1 year old
Seven snazzy smartphones for seven sorts of shoppers
How to pick the high-end handset that's right for you
Product Round-up The main drawback of folk thinking you know more than the average person in the street about digital kit is the inevitable stream of requests from friends, relatives and people you've slept with to suggest the ideal new phone for them come upgrade time.
It's not that I mind helping but I do tire of the inevitable "...but so-and-so's handset does this or that and what you recommended doesn't" remarks that come after the event.

As if I have nothing better to do than list the good and bad points of every handset, operating system and app market under the sun.
Frankly, life is too short. Here then is my potted seven-part guide to what to look for in a new mobile presented in the hope no one will ever, ever ask me this question again. Or at least until the iPhone 6 comes out.
In choosing my devices, I made no effort to include every popular operating system. The fact they all get a look-in was purely good fortune.
I should make it clear: this round-up only concerns itself with top-end devices, so my suggestions are not absolute. When it comes to battery life, a fifteen-quid Nokia 100 will beat the pants of anything listed here and it costs £224 less than my choice in the best-value category.
Battery life
Power to all my friends
It doesn't matter how big the screen, how good the camera or how lightning fast the chipset: if your phone drains its battery faster than a 1973 Motorola DynaTAC, it is going to prove as much use as a blancmange crowbar. Having lived with an HTC Desire HD with its puny 1250mAh battery, I speak from experience.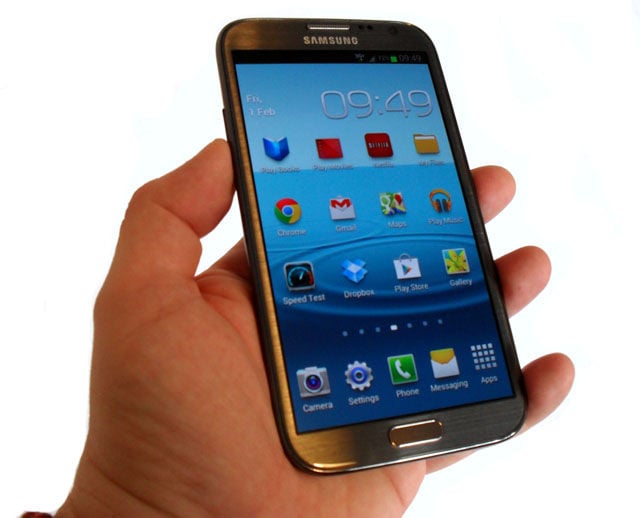 Not bad for your batt ... Samsung Galaxy Note II
There are ways around this of course. Most obviously you can do what I did and invest in a rechargeable battery pack which not only will keep your handset juiced up when you are out and about but will also let you charge other gadgets.
The simplest answer, though, is to buy a phone with a bloody big battery. And they don't come bigger than the one fitted to the Motorola Razr Maxx HD, which has a 3300mAh fixed beneath its kevlar back panel. Sadly, for reasons best known to Motorola, the Maxx HD is a US-only exclusive for Verizon and a UK release it looking less and less likely.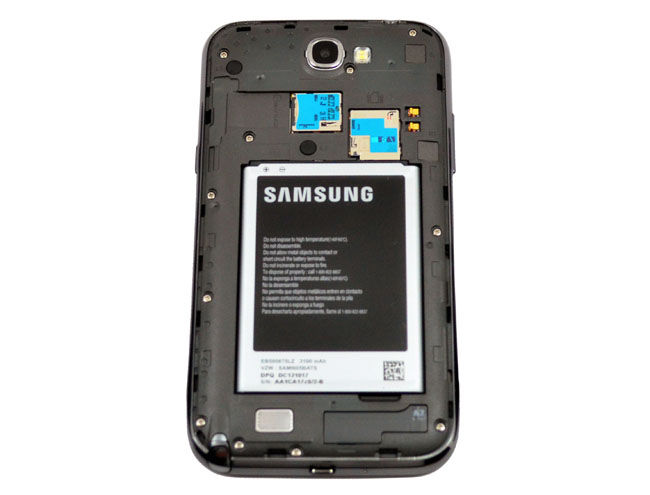 The Note II's big battery is removable too
The next best choice is the Samsung Galaxy Note II, which has a 3100mAh removable battery. If that's still not enough, you can buy third-party batteries from the likes of Mugen for the Note II with capacities as high as 6400mAh, though these come with replacement back covers that do nothing for the Note's looks, weight or drag coefficient.
Even with the standard battery the Note II will see you through more than two full days of intense use. When I tested it I got eight solid hours of HD video playback from a full charge which isn't shabby at all. I know a Note II user with a Mugen battery who only charges his phone once every five days.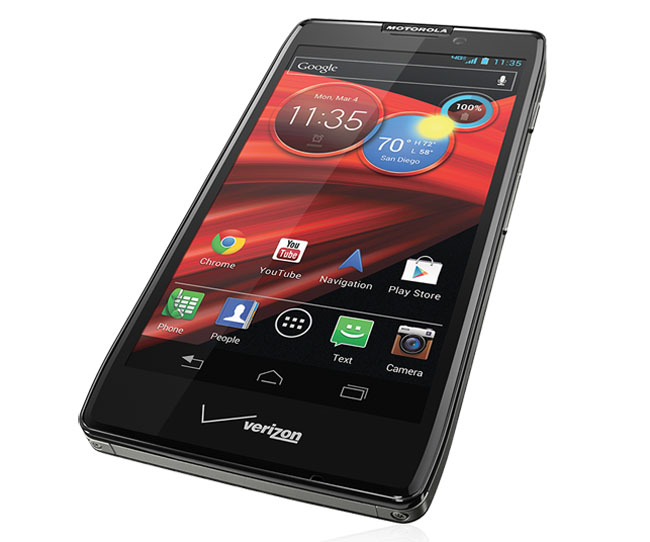 Battery master, but alas Motorola won't bring the 3300mAh Razr Maxx HD to the UK
You should also consider the power demands of 4G/LTE if battery life is important to you. The upside of 4G is, of course, that you will get much faster data speeds - when you can get a signal at least - but the downside is a reduction of between 20 and 25 per cent in battery life.