The igniter boasts two independent E-Match connections, for a primary and failsafe trigger mechanism connections. The primary is, of course, SPEARS. The secondary is the magnificently garden shed boffinesque Clockwork High Altitude Release Mechanism (CHARM), featuring a clockwork oven timer, safety switch and a few wires: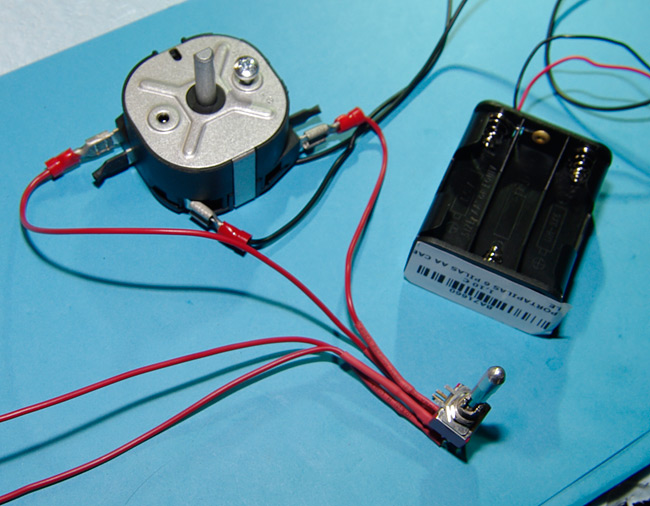 Once the rig was mounted in a plastic box, we had the agreeable task of adding safety warning and "ARM" graphics: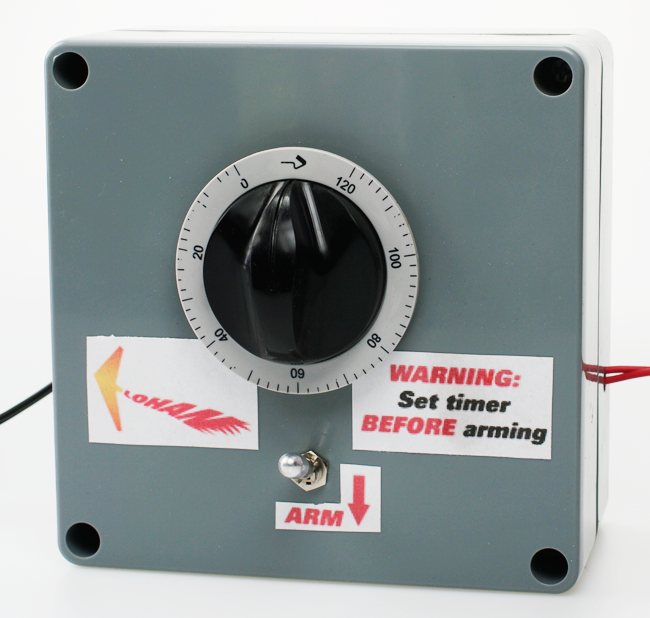 CHARM has proved pretty accurate in ground tests, and since we can calculate the balloon rate of ascent, it offers a simple failsafe in the event SPEARS goes titsup.
With both trigger systems installed in the payload box, Paul Shackleton could connect the igniter (indicated), and wrap the PIC around the nylon cord holding the CHAV (pic by Neil's missus Anita Wegner):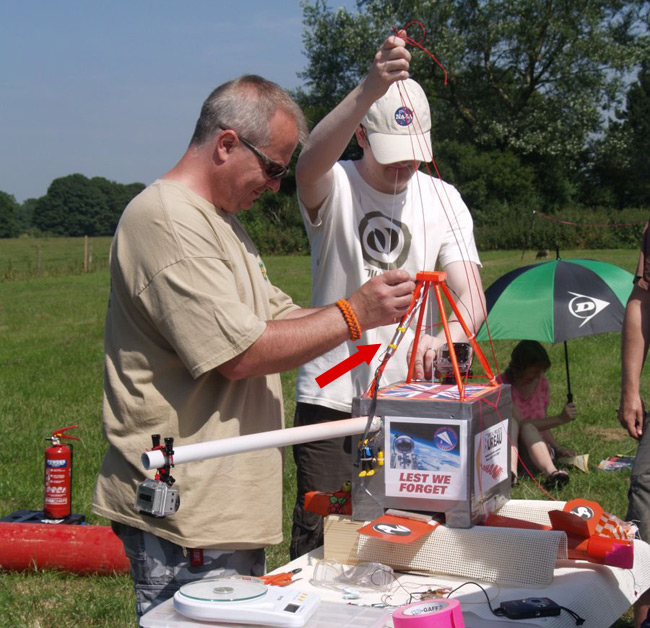 The flight launched from Blighty's Baikonur (Brightwalton in Berkshire) and came down in a tree at 51.23172, -1.63336, just south of Perham Down on the edge of Salisbury Plain. Once the team had retrieved the kit...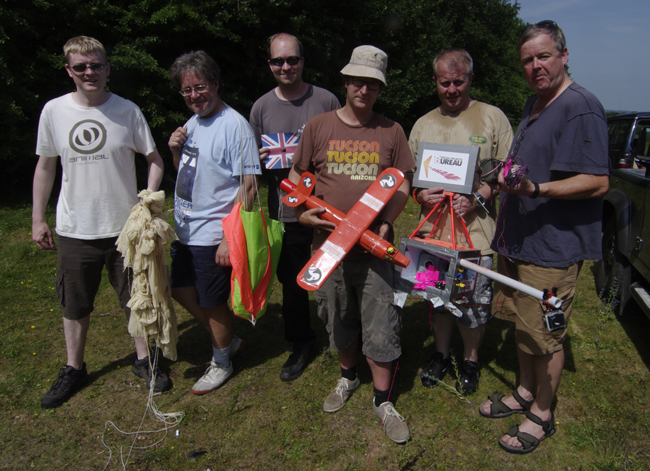 ...we slurped the data from the SPEARS SD card. Here are the key points, with the CHARM timings included:
11.50: CHARM armed, SPEARS safety time-out sequence initiated
11.57: Launch
12.00: 1,000m
12.12: 5,000m
12.26: 10,000m
13.00: 20,000m - Safety altitude passed, SPEARS board armed
13.30: 30,000m
13.32: 30,523m - SPEARS fires igniter at programmed altitude
13.43: 34,223m - Maximum detected altitude, balloon burst, momentary zero g
13.44: 33,614m - 500m below maximum altitude, SPEARS descent trigger command issued
13.50 (estimated): 20,879m - CHARM failsafe fires secondary igniter circuit
14.19: Payload hits ground
14.20: SPEARS safety time-out blows ignition fuse
It's evident the E-Match part of the igniter went off with hell of a bang, as shown by the scorching on the top of the payload box: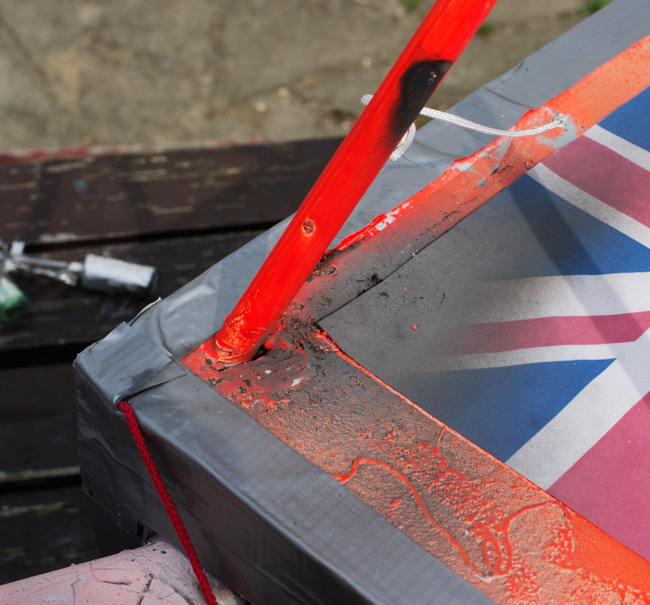 However, the PIC began to burn and then fizzled out, thereby failing to cut the CHAV suspension cord.** Rob Eastwood was on the spot for a quick dissection, and you can see here how the PIC started to burn, then gave up the ghost.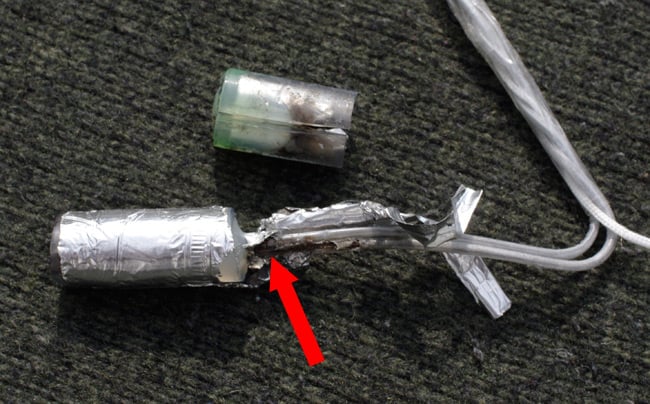 We already know PIC will burn in a vacuum, having successfully fired the custom igniter the Rocketry Experimental High Altitude Barosimulator (REHAB) chamber. It appears it doesn't much like the cold, so Rob and Paul are mulling just how to get round that problem.
In summary, then, both SPEARS and CHARM work as required, and are fit for duty. We need to address the igniter issue, and get a new model up and tested under mission conditions. As ever, your thoughts/observations are warmly welcomed. ®
Bootnote
*Here's some vid of the flight, from the main payload camera and then the Raspberry Pi camera mounted in the CHAV's nose:
**Academic, as it turns out, for reasons we'll explain tomorrow.