This article is more than 1 year old
'Best known female architect' angrily defends gigantic vagina
Muff comparisons 'nonsense', insists Zaha Hadid
The architect behind Qatar's 2022 World Cup Al Wakrah stadium has denied her creation looks like a giant vagina, describing such comparisons as "nonsense".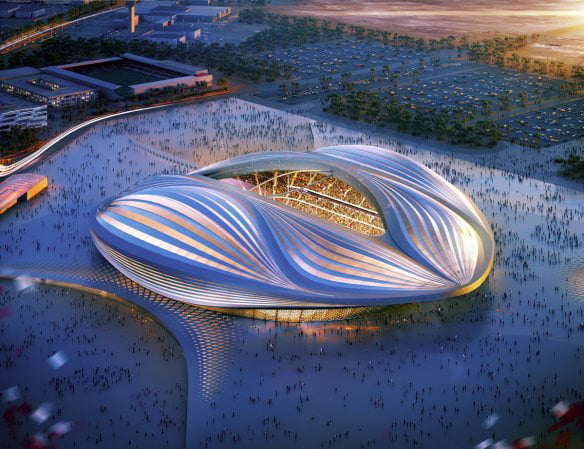 No sooner were the covers whipped off the Al Wakrah design, than pundits worldwide weighed in, insisting that what was supposed to represent "the sails of the Arabian pearl fishing boat the Dhow" was in fact a mammoth yoni.
An indignant Zaha Hadid, described by Time as "the world's best-known female architect", told the magazine: "It's really embarrassing that they come up with nonsense like this. What are they saying? Everything with a hole in it is a vagina? That's ridiculous."
She added: "Honestly, if a guy had done this project, critics would not be making such lewd comparisons."
Actually, we suspect that in this case it's a matter of calling a spade a spade, irrespective of the architect's gender.
Hadid's previous work includes the Rosenthal Center for Contemporary Art, in Cincinnati, Ohio, the Guangzhou Opera House, and the London Aquatics Centre, for the 2012 Olympics. ®