This article is more than 1 year old
Ex-Tony Blair adviser is new top boss at UK spy-hive GCHQ
Robert Hannigan to replace Sir Iain Lobban in the autumn
GCHQ's eavesdropping concrete doughnut in Cheltenham is getting a new boss from autumn this year, the government confirmed today.
Robert Hannigan is set to replace Sir Iain Lobban, who has been in the post for nearly six years. Lobban has faced political heat around expert spy-squealer Edward Snowden's revelations, as well as privacy concerns from campaigners opposed to a widely-ridiculed draft law that would have allowed spooks and cops to massively ramp up online surveillance of innocent Brits.
The new man was appointed by Foreign Secretary William Hague with the blessing of Prime Minister David Cameron and Deputy Prime Minister Nick Clegg.
Hannigan has served as director general, defence and intelligence within Hague's department since the Tory-led coalition government was formed with the Liberal Democrats in 2010.
National Security Adviser Sir Kim Darroch chaired the recruitment process that led to Hannigan getting the ministerial nod.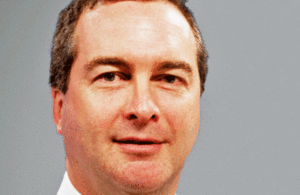 Robert Hannigan
Of Lobban's time at GCHQ, Darroch remarked that he had "done an absolutely outstanding job at an exceptionally testing time for the organisation."
Gloucestershire-born Hannigan, meanwhile, previously had the ear of one-time Labour PM Tony Blair, whom he advised on Northern Ireland's peace process.
He later headed up Blighty's national security strategy in 2007 under Blair, and appears on the steering group for the Cabinet Office's 2008 review of the government's handling of personal data [PDF] – he also wrote its interim progress report the year before [PDF]. This study was launched after HMRC lost a couple of CDs containing personal records on every child-benefit-claiming family in the UK. At the time, Hannigan was Head of Security, Intelligence and Resilience, at the Cabinet Office.
The top spook grew up in Yorkshire and studied classics at Wadham College, Oxford. ®