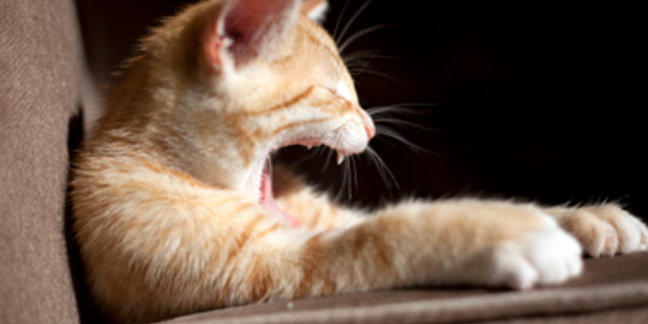 Investors received no nasty surprises in a trading update from leaky channel tanker Phoenix IT Group as the turnaround plan plotted by the latest exec at the helm remains on course.
The infrastructure and managed services outfit said in an interim management statement covering 1 April until 11 August that trade is "broadly in line" with market consensus.
Financial types in the City expect Phoenix to close the fiscal year, ended next April, with revenues down four per cent year-on-year to £223m and EBITDA down 11 per cent to £27m.
Sales and the pipeline of potential deals in the Managed Services side of the house "developed well" in the four month period but the same cannot be said of the Business Continuity division.
"Order intake in Business Continuity in the first quarter has been lower than expected due in part to some delays in customer decisions," the LSE-listed firm said in a statement. One of its largest customer accounts, however, "successfully renewed" during the stretch.
In the Partner Services division, which sells support and maintenance services to integrators and resellers, revenues shrunk "caused by contract losses during the last 12 months".
"We are responding to lower than expected call volumes in field services with an acceleration in our efforts to move to a more fully variable cost base in this part of the business".
Steve Vaughan, brought in as CEO in the spring, has written a three-year turnaround plan. Year one involves steadying the ship, and improving service delivery.
He is trying to increase engineer utilisation, get more techies in front of customers to discuss business pain points and has given more accountability to individuals running service provision.
Vaughan's appointment follows several years of uncertainty at Phoenix when it juggled a botched restructuring plan, costly accounting errors and a major fall-out with Cisco.
But all of that is history, the CEO told us last month.
Former Synstar exec Vaughan has set about cutting net debt levels to reduce cumbersome interest repayments, and this has led to rising confidence among some folk in the credit circles.
The work he is doing has yet to feed into the stock price, which Ian Spence, CEO at analyst MegaBuyte, today pointed out remains down 70 per cent in the last year at 70 pence and "sit a fraction off their all-time-low". ®
Sponsored: Practical tips for Office 365 tenant-to-tenant migration