This article is more than 1 year old
Russians hear Tim Cook is gay, pull dead Steve Jobs' enormous erection
No happy ending from these jerks
Updated An iPhone-shaped monument in Russia has been torn down by homophobes after they learned Apple CEO Tim Cook is gay.
Business leaders in the Putin-led nation took down the erection after claiming Cook had "called for sodomy."
Citing "gay propaganda" law, Russia dismantles memorial to Steve Jobs after Tim Cook comes out http://t.co/rDZY1aRRdJ pic.twitter.com/aqgOj1jMXp

— NBC News (@NBCNews) November 3, 2014
The six-foot-tall smartphone was installed at the State University of Information Technologies, Mechanics and Optics in St Petersburg, in January in honor of Apple baron Steve Jobs. It had a computer screen showing a slideshow of the company cofounder's life and a QR code on the back that took viewers to a memorial website.
The monument was made by a business group ZEFS – rough translation West European Financial Union – but the outfit said the exhibit had to come down after Cook made a public statement about his sexuality, which made headlines and provoked vitriol online, and now offline.
Steve Jobs Memorial in St.Petersburg #Russia removed after Tim Cook's recent gay announcement. @navalny pic.twitter.com/60xGZWgnUP

— AlekUA (@_Alek_UA_) November 3, 2014
"In Russia, gay propaganda and other sexual perversions among minors are prohibited by law," ZEFS said, the statue had been on display "in an area of direct access for young students and scholars."
"After Apple CEO Tim Cook publicly called for sodomy, the monument was taken down to abide to the Russian federal law protecting children from information promoting denial of traditional family values," the group said.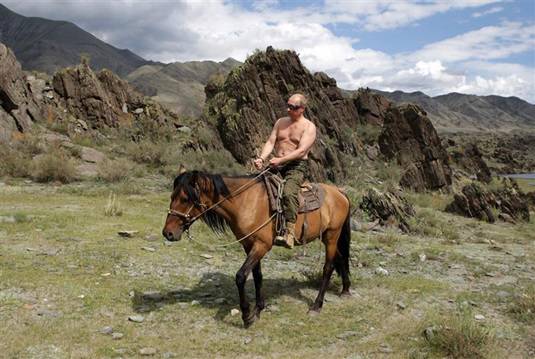 Russian takes firm stand against gay propaganda Source: Putin administration
Maxim Dolgopolov, the head of ZEFS, told Reuters that he wouldn't want Tim Cook banned from the country, but insisted the monument had to come down because "traditional values" need to be protected.
"Sin should not become the norm. There is nothing to do in Russia for those who intend to violate our laws," he said.
In 2012 St Petersburg enacted a law banning the "propaganda of homosexualism" to youngsters, and in June last year the Russian parliament unanimously approved a law that banned "propaganda of non-traditional sexual relations."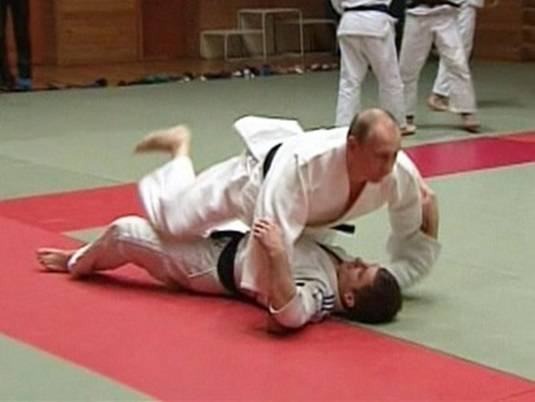 Putin shows how real men do it
President Putin, who when not governing indulges in manly pursuits like fishing, horse riding and grappling other men in his pajamas judo, is a vocal supporter of the anti-gay law.
The fate of the Steve Jobs memorial phone is not known, but it's unlikely that it will ever see the light of day again. ®
Updated to add
The state university is now claiming the computerized monument was taken down because it was malfunctioning. Convenient.