Samsung's 850 EVO 1TB SSD appears live ... in 3D
Enterprise tech for the rest of us
---
Review It was only a matter of time before Samsung dropped its 32-layer 3D V-NAND (3D Vertical NAND) technology further down the food chain, following its début in the high-end 850 PRO. The result is now with us in the shape of the 850 EVO, which, just like its 840 EVO predecessor, differs from the standard 850 PRO in the type of NAND it uses, namely, 3-bit (TLC) as opposed to the standard 2-bit (MLC).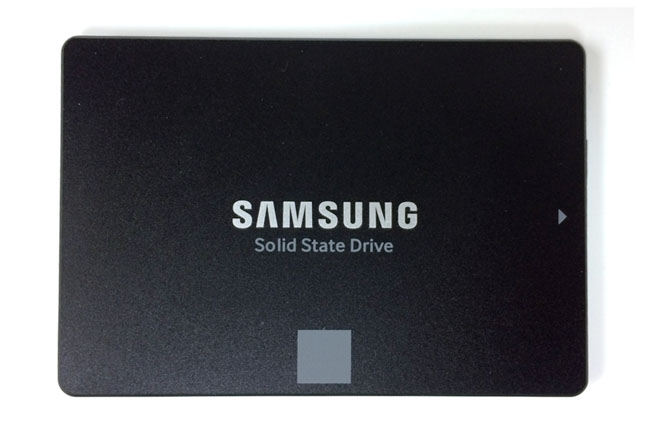 Samsung 850 EVO: 3D V-NAND for all
The EVO range consists of four capacities: 120GB, 250GB, 500GB and the flagship 1TB that I'm reviewing, so the same as the 840 EVO with one noticeable exception – the 850 EVO Samsung has dropped the 750GB model. Also missing this time around are any mSATA versions of the range.
With the new range comes a new controller, well at least in the smaller capacities. The 120GB, 250GB and 500GB models use the new ARM Cortex R4 dual-core MGX controller, while the 1TB model continues to use the triple-core R4 MEX controller that's featured in the 850 PRO (and the 840 EVO for that matter).
The 1TB drive relies on eight 40nm TLC V-NAND packages, four per side of the PCB, each package having eight 128Gbit dies. Along with the NAND there is 1GB of LPDDR2 cache.

Consistency testing in PCMark 8: Photoshop Heavy Trace shows a very good recovery performance
Click for a larger image
One of the major benefits of the new V-NAND is its endurance, notably the 850 PRO models have a 10-year warranty.
As the 850 EVO is using the TLC version of the V-NAND, it's not as bullet proof as the MLC in the 850 PRO, although the new technology should help greatly improve this.
Hence, Samsung has halved that 10-year warranty for the 850 EVO but even so, this is still an extra two years compared with the three-year warranty of the 840 EVO.
If any more proof of the endurance of V-NAND is needed then a quick glance at the TBW (Total Bytes Written) for the 840 and 850 EVO's is all you need. The 1TB 850 EVO has a TBW figure of 150TB (works out at 82GB/day), which eclipses the 72TB of the 1TB 840 EVO.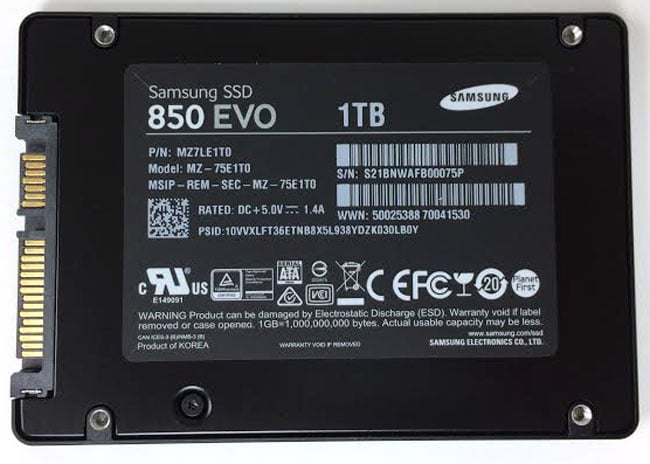 Power consumption drops to milliwatts in sleep and idle modes
Lower power consumption of the new NAND is another advantage that the new EVO drive has over the previous model which together with its DEVSLP ultra lower power idle state support gives it some pretty low power figures.
In the DEVSLP state, the 1TB drive draws 4mW of power but the lower capacity drives do even better in this regard using just 2mW. The quoted maximum wattage figures for the 1TB drive in active mode is 3.7W for Reads and 4.4W for Writes and 50mW in an idle state.