This article is more than 1 year old
BlackBerry design boss tells El Reg: 'We're not getting out of phones'
Partners 'highly likely' to build and sell BB-flavored QWERTY devices
Analysis The more BlackBerry explains its phone strategy, the more people insist there will never be another BlackBerry. Which must be annoying. Headlines a month ago that the company had "hung up on its handset business" were only half right. Executives reaffirmed to us this week that they expect to see more BlackBerry phones rather than fewer – it's just that BlackBerry won't be making them.
Few companies have been clearer signalling that an exit was a possibility. BlackBerry has been flagging it for almost three years. Shortly after John Chen took the CEO post, he said BlackBerry would stay in phones as long as the phones could be profitable. He even moved the goalposts from a unit target ("ten million a year") to break-even. But BlackBerry failed to make the deadline.
Eighteen months ago there was another sign – that it was porting the "Crown Jewels" to Android and iPhone and licensing them. Even with a skeleton staff, profitability was elusive.
Then a year ago, BlackBerry launched its first Android, the first phone it had made without its own OS. BB10 had been put into maintenance mode. By this summer, the phone's R&D was almost entirely software, with BlackBerry adapting third-party reference designs for its DTEK50 and the classy DTEK60 (our hands on) unveiled this week.
Scott Wenger, BlackBerry's head of design and devices, again denied it was "getting out of phones" in an interview with The Register this week.
"We're not getting out of phones, we're focussing on what we do best," Wenger told us.
"We'll license with partners to ensure our security story is maintained. Our partners will develop and distribute hardware. It expands the options for customers that value BB productivity and security, and expands choice."
"This is the last phone in the sense of us being totally responsible for the manufacture and distribution of that hardware. Absolutely not the last BlackBerry phone," Beard emphasised.
COO Marty Beard, like John Chen a Sybase veteran, re-emphasised this in an interview on BlackBerry's corporate site.
"In many ways as we work with more of these partners it's highly possible you'll see more BBRY devices out in the market, in segments and geographies that normally we would not have a chance to penetrate as broadly."
But it does look like the DTEK60 will be the last BlackBerry that the BlackBerry's in-house phone team oversees from start to finish.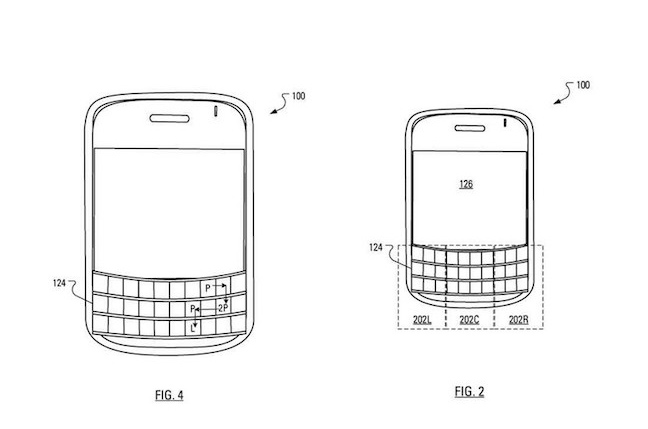 Asked if the promised QWERTY device was forthcoming, Beard said it probably was – but that would be up to its partners.
"In this new software-centric strategy where we work with partners, the partners look at their segments and they look at the demand. That demand will drive the roadmap. But it's highly likely that will demand a keyboard (sic)," said Beard. "I'd be very surprised if there was not a keyboard working again with our partners down the road," he said.
So the DTEK60 is a landmark in the BlackBerry story. Even though the case is a borrowed design, it's comfortably the most accomplished phone BlackBerry has made, and it hasn't stuck a huge premium on either, hoping that at last consumers ("prosumers", says Wenger) will take note.
"The common thread is that it's for customers who understand the need to protect their data from increasing threats," Wenger suggested.
BlackBerry won't just sit by the fire toasting marshmallows while licensees build the new BlackBerrys. Wenger has committed to promoting the brand, something that wasn't discussed at the September announcement.
"Brand management is something that's top of our minds. We will continue to market and promote the BlackBerry brand. As we transition to the licensing model, that'll be more clear. We're just not ready to share that now."
We did note that the word "IoT" was absent from both our chat with Wenger and Beard's corporate 1:1. Previously it had figured prominently – not surprisingly – given the QNX presence in many embedded industries, from cars to nuclear power station control rooms. IoT is dead; it's now the "Enterprise of Things."
Beard said he did think the IoT attacks (all credit for mentioning them without mentioning IoT) should lead to a higher awareness of cybersecurity. A good thing, he said.
"When consumers are asked about security they say yes, but it was not clear whether they would invest in it. That's changing. [Myriad DDoS attacks] impacted a lot of people."
A BlackBerry patent application for a QWERTY touch keyboard that unlocks the device emerged last week. ®