Microsoft has confirmed it is planning a second major update for Windows 10, which is to be piloted this year, and is seriously considering releasing it before 2018.
This is according to word out of Microsoft's Ignite partner conference in Australia, where the Redmond software giant revealed its map for upcoming operating system updates in a session.
Software engineer Rafael Rivera posted online screenshots of the operating system's roadmap, which shows that following the Creators Update release – due spring 2017 – a second, unnamed major Windows 10 update is slated to arrive later in the year to beta testers.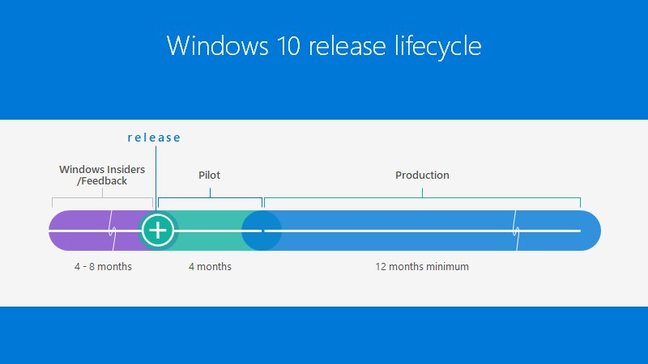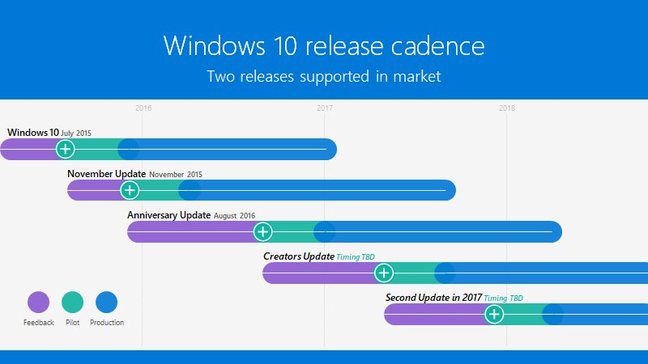 Windows 10 roadmap ... Source: Rafael Rivera via Twitter (Click to enlarge)
The last major update to Windows 10, the Anniversary Update, was kicked out to the general public in August of last year.
Microsoft has long promised that Creators Update would be the big overhaul for Windows in 2017, selling the release to developers on the strength of its plans to overhaul the Cortana assistant, add more support for virtual reality hardware, and improve mobile integration. Despite some speculation, however, it will not bring about the end of the Blue Screen of Death.
The Creators update is due out in a few months, though Microsoft has not given an official date for its release. The as-yet unnamed second update is expected to be released as a beta to Windows Insiders when the Creators Update goes live to the public, and will officially launch four to eight months later – a point in time before the end of the year, Microsoft hopes.
If the official launch of the second major update happens in, say, November 2017, the Creators Update is set to arrive next month at the earliest or July at the latest.
As Redmond-centric blog OnMsft notes, Microsoft has hinted in the past it could be looking to put out a second big update for Windows after the Creators Update was released, and this week's presentation confirms that goal.
The Register understands the timing of second update is yet to be finalized, with sources close to Redmond suggesting the Ignite revelation was directional guidance for IT managers rather than a hard and fast commitment to a release date. But those managers have, at least, now been warned they may be asked to consider a pre-Christmas upgrade. ®
Similar topics