This article is more than 1 year old
Varjo promises Oculus-killing VR/AR, but is it the next Magic Leap?
Ex-Nokia team promises human-eye resolution mixed reality
A Finnish startup reckons it has stolen the march on Oculus and other mixed reality forms with a headset capable of both virtual and augmented reality and with a resolution that's on a par with the human eye.
Dubbed Varjo Technologies, the Finnish startup has just 19 employees – including many ex-Nokia folks – and a smidgen of seed capital at present, but has managed to produce a headset with some innovative new technology. The prototype headset, dubbed 20|20, gives an effective resolution of 70MP, compared to 1.2MP for an Oculus or 1MP for Microsoft's HoloLens.
VR currently is too low-resolution for industrial design use, for example, Varjo's founder Urho Konttori told The Register. "If you're a designer you want to be able to see contours and reflections of light on cars. Instead it looks like Lego on current systems."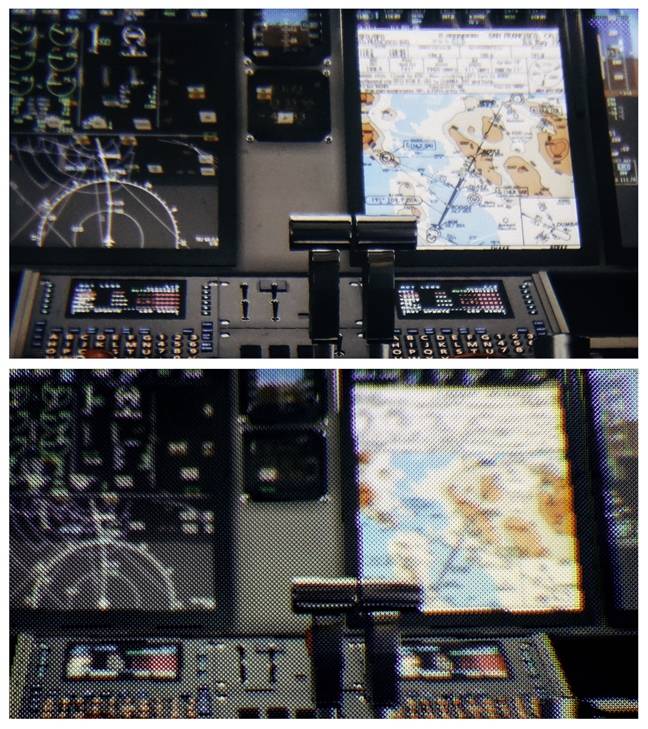 Varjo (top) thinks it has the jump on the competition (below)
When we tried it, the headset looked like a standard pair of VR goggles, with one crucial difference. When worn, the viewer sees a centered box of very high-resolution display, taking up about a ninth of the total viewing area, with lower-resolution areas around it.
In the prototype, the high-def viewing area stays in the middle of the screen. In the first production model, expected in 2018, the increased resolution viewing box will follow the direction of the eye in seven milliseconds, making the device much more useful.
Getting the eye-tracking right was very tricky, Konttori said, and the firm has developed a system that can do the job even when the user is wearing glasses. The reflective quality of reading glasses caused a serious problem, however the company says that it has a hardware fix for the issue already sorted out.
In the demonstrations we tried, the system looks very impressive. Resolution within the box is excellent, while the areas around it are no better or worse than commercial VR systems. But what could cause other players in the industry to get nervous is the patent portfolio that Varjo has amassed.
Score!
Konttori said its hardware patents have already been granted by the US patent office and that it isn't planning on sharing its tech with other suppliers.
The device uses both the Unity and Unreal engines for content, but don't expect much in the way of games. Varjo intends to sell the system exclusively to commercial companies - at least initially - until the consumer VR and AR markets become more mainstream.
The technology, based on our brief hands-on experience, looks promising. But then the VR industry has almost become defined by its carefully controlled demos that over promise and under deliver: just look at Magic Leap, which after hundreds of millions in venture capital funding has failed to produce much more than hot air. ®