Stung by accusations that it allowed its platform to be hijacked by Russian propagandists, and facing looming regulatory crackdowns, Facebook has decided to shift the spotlight onto journalists and lecture scribes on how not to write "fake news."
The social network this week issued guidelines to deter hacks from gumming up its News Feed with inflammatory clickbait. The rules arrive a few days after reports that the Mark Zuckerberg-run empire may move articles out of the News Feed, and into a channel called Explore, unless publishers cough up a suitable tithe to remain in the feed.
The consequences of that potential change – a vastly reduced audience for some publishers – proved alarming enough among editors that Facebook News Feed head Adam Mosseri on Monday attempted to allay concerns by insisting the News Feed experiment is just a test limited to six countries.
Even so, some change appears to be inevitable. Facebook wants its News Feed, its algorithmic stream of putatively engaging content, to be less embarrassing but still appealing to its audience. Its News Feed guidelines may help with that.
The commandments follow a more general set of recommendations released in May that direct publishers to provide accurate, authentic content rather than misinformation. They continue a series of actions Facebook has taken in recent months to limit its distribution of divisive fabulism – the same fabulism it spent months and years turning a blind eye to as it hooked in users.
Facebook's restrictions are fairly extensive. They mention the following:
Don't withhold information in a headline.
Don't exaggerate or sensationalize content in a headline and mislead readers.
Don't feature sexually suggestive or shocking content on your landing page.
Don't display malicious or deceptive content on your landing page.
Don't have a high ratio of ads relative to content on your landing page.
Don't use advertising formats that disrupt the user experience on your landing page.
Don't use images that are excessively cropped or require people to click to view the full image.
Don't post or share unverified information.
And the list continues with a reiteration of community standards violations involving nudity, sexual activity, bullying, harassment, violence, criminality, hate speech, and graphic content, among other things.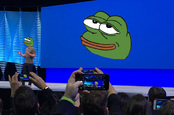 For Facebook, ignorance is the business model: Social net is shocked – SHOCKED – that people behave badly
READ MORE
How Facebook will police its guidelines isn't yet clear, though the Silicon Valley giant has committed to hiring at least 1,000 people to clean up its ad system.
In a phone interview with The Register, Kelly McBride, veep of The Poynter Institute, a journalism advocacy organization that has worked with the social network, expressed skepticism Facebook's latest rules would have much impact.
"If you are deliberately posting clickbait, you will not stop doing that because Facebook says so unless you see some punishment from the [News Feed] algorithm," she said. "They probably preaching to the choir."
Facebook is constantly tinkering with its News Feed algorithm, which customizes the content displayed to each user, based on a relevancy score derived from "hundreds of thousands" of data signals. The social network has already implemented penalties for posting clickbait, such as "You'll never guess what the President did in Russia!"
But algorithmic changes can't make clickbait and inflammatory posts less psychologically appealing to people; they can only make such content less visible. If Facebook dials down the sensationalism too much, that won't necessarily stoke demand for sober, well-reported stories or help its revenue.
McBride suggested that Facebook's latest rules are designed to improve the quality of material available for News Feed distribution. "I think Facebook's overall theory is if more publishers are using best practices, there will be more volume of content [for its algorithm] to choose from," she said. ®
Similar topics