This article is more than 1 year old
NASA tells The Reg: For crying out loud. We're not building flying taxi software for Uber
One day, one news release and some coverage...
NASA has smacked down reports that it is working with Uber on a flying car, or software for that flying car, or indeed, software for any firm after several announcements from the ride-hailing biz yesterday had the tech press aflame with excitement.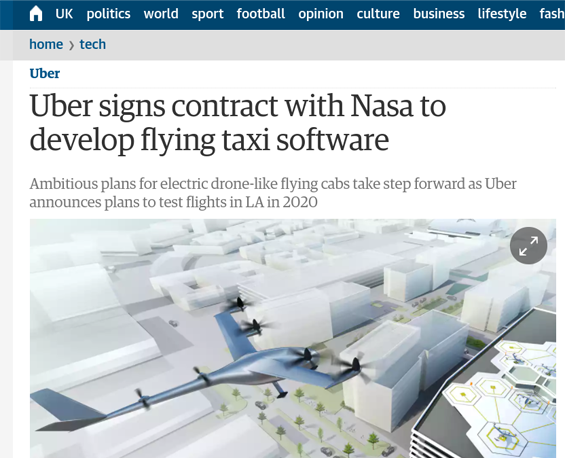 Are you sure, chaps?
Uber's chief product officer Jeff Holden spoke at the Web Summit in Lisbon yesterday where he was promoting the fledgling autonomous taxi project, revealed last year (PDF), Uber Elevate. And of course he never claimed that NASA was working on software for his firm, merely explaining that it had inked an agreement to work with the public body on the latter's air traffic control project.
A conceptual vid was also released, showing an office worker using one to fly to a family home (presumably hers). Uber has said it hopes to cut traffic congestion during commutes by flying passengers in quadcopter-resembling vertical takeoff and landing shuttles between "Skyports" for a cost somehow (and we're not sure how) on a par with an UberX ride.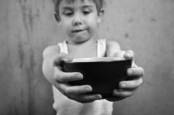 Uber begins appeals process to claw back taxi licence in London
READ MORE
When The Reg read the press release, we wondered why it was only now announcing having joined an elite group of 76 companies signed up to collaborate with NASA on its Air Traffic Management for Low-Altitude Drones project, UTM.
The NASA webpage about UTM had last been updated in August, and there was Uber's name, alongside other UTM partners including Wal-Mart, Nokia and Boeing.
Uber told us that while NASA was not "committing funding or anything like that", it said "having their decades of aeronautic experience actively collaborating with our engineers is a huge help for tackling the aviation traffic management hurdles".
A NASA spokesperson, meanwhile, told us Uber had indeed signed what it described as a "generic Space Act Agreement" for participation in the programme back in January, joining a "multitude" of others.
The Agency's Aeronautics Research Mission Directorate signed a generic Space Act Agreement (SAA) 10 months ago (January 2017) to allow Uber to join the multitude of industry partners that are working with the agency on its Unmanned Aerial Systems (UAS) Traffic Management (UTM) Technical Capability Level demonstrations, specifically during phase 4 of this work scheduled to begin in March 2019.
NASA has the knowledge and the expertise to help enable the industry to open the Urban Air Mobility and other new small aircraft markets safely and efficiently, however, the agency is not developing flying cars or software for Uber or any other company.
The project and its members are "researching prototype technologies for a UAS Traffic Management (UTM) system that could develop airspace integration requirements for enabling safe, efficient low-altitude operations," according to NASA's website.
So no new news on the software front...
Many established firms and startups – including Larry Page-backed Kitty Hawk, Boeing and Airbus – are exploring flying cars or taxis.
Uber does not plan to build the vehicles. It has partnered with a few aircraft manufacturers and others to make the electric vehicles, over which Uber would theoretically provide services on top.
So, er, no new news on the hardware front either...
Licensing hurdles
Uber has faced multiple licensing issues from local regulatory agencies even on the ground, so among possible technical barriers, there might be some legal bumps. Maybe more than just a few.
Uber's grand goal – announced earlier this year – is to start flights in US cities by 2020 (and supposedly elsewhere, such as Dubai, beyond that). It said it has targeted Dallas, Texas, and yesterday added Los Angeles, California, to the list.
A spokesthing for Uber told The Register it was working with the US Federal Aviation Administration and local regulatory agencies to get licensing approval.
A spokeswoman for the FAA told The Register: "We haven't received a specific proposal from Uber so don't have a comment."
The city of Los Angeles has not yet responded to a request for comment. A spokesperson for the city of Dallas mayor's office told The Reg: "The mayor is a big supporter." OK.
However, the Uber mouthpiece said not even trials in Dallas have received licence approval yet. They did not provide names of any cities that have given any formal approval.
So. Um. No new news on the licensing front?
It's all some way from the flattering words of Engadget, which enthused: "They say the best revenge is living well, and so in the midst of its ongoing and messy breakup with London, Uber has proven it's doing just fine thank you very much by signing an agreement with NASA to develop software for its proposed flying taxi project, Elevate." ®