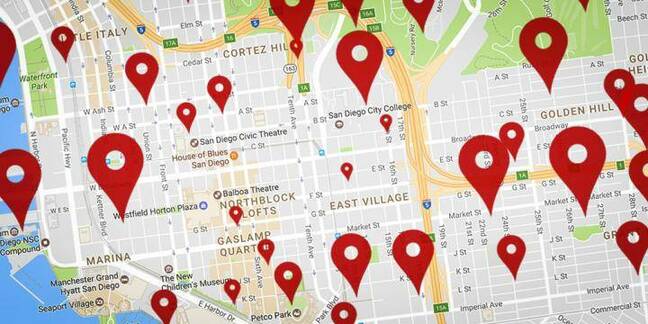 Something for the Weekend, Sir? Facebook wants to look at my nuts.
Aided and abetted by the Australian Government, the $407bn fake news disseminator is fascinated by my inseminator. By having a right old gander at my toilet duck, it hopes to stop other people from Googling my googlies.
It's no game. Australia's eSafety Office has confirmed that it will participate in a pilot image-matching programme with the honourable intention of hampering revenge porn being shared across Facebook, Messenger, Facebook Groups and Instagram.
Unless I am mistaken, this involves potential victims pre-empting the situation by uploading the ghastly images to Facebook for analysis before anyone else. Then, by the time their pea-brained and turd-breathed former partners get around to doing it, the photos will be recognised and blocked automatically, and the perpetrating teenage wildlife instantly get a blackstar.
Or in other words, the eSafety Commissioner will help me drop my strides while Zucker has a snicker at my pecker.
At least it would if I was in Australia, which I'm not. Besides, let's introduce a genuine sense of doubt: it is extremely unlikely that I'd become a victim of revenge porn, for a couple of important reasons.
First, I'm a bloke. This makes me 99.9% more likely to be an offender than a victim. That's just the way it is. Dirty boys. Little wonder.
Second, I have never knowingly taken photos of my wattle and nuggets. Unless, of course, you count that time on holiday when I was struggling to get my phone out of an awkward inner pocket of my beach shorts and managed to Live Photo my buttocks.
Here I feel compelled to name-check Javvad Malik, security rentaquote advocate at AlienVault, who notes: "The only safe nude photos are the ones that aren't taken. Compromising photos or information should be destroyed, or not captured in the first instance."
That's all very well but what about my buttocks?
Within seconds, and without my knowledge of its existence, the aforementioned two-second Live Photo, in full HD:FMB (High Definition: Full Motion Buttocks), was backed up to the cloud automatically. Unknown to me, my hairy arse was already sitting on the Internet, waiting to be poked, pinched and spread across social media.
I only became aware of the accidental snapshot later, when the Facebook app on my device inserted a startlingly animated preview of my mincing cheeks alongside the Post field and cheerfully suggested that I share "the story" of my arse with my friends.
Who wants to see my botty in its golden years anyway? What's the attraction of watching my boys keep swinging in full sound and vision? Wild is the wind indeed...
It turned out the Twitter app was surreally keen that I optimise my butt for search engines. Instagram seemed to suggest that people would take one look at my dookie maker and "heart" it. Google Maps even wanted me to insert a location into my backside so that I could assist the general public in finding it.
Just think, I was just one misplaced tap away from adding a pin to my own tush and turning it into a Google Maps landmark. People might have begun searching for walking directions to my caboose, reviewing the quality of my buns, confirming their opening hours, etc.
Such is the speed of life, the next thing you know they'd be arranging bus tours and I'd have to install no-parking signs. On the plus side, I reckon the 3D satellite view would be awesome. I could have a new career in a new town.
But step away from my buttocks for a moment.
Surely there's an equally important question here: could you really trust Facebook and a national government with your nudie pics?
Perhaps the new sensitive, empathetic and caring Facebook has changed its spots, and I certainly don't question the genuinely well-meaning intentions of the Australian eSafety Commissioner. They could be heroes.
However, if there are two types of organisation in whom I have no trust whatsoever with regard to keeping my personal data secure, they would be an international cloud operator and a government agency.
I may as well pop my naughty photos onto an encrypted USB stick, chuck it onto the back seat of a taxi and watch the Google analytics go crazy in the knowledge that I cut out the man in the middle and did so on my own terms.
OK, let's assume we're living in some kind of moonage daydream in which data uploaded to Facebook and your national Government is adequately protected from hacking attempts – sorry, excuse me a moment while I wipe away tears of laughter – there is yet another question to answer: is current image recognition technology up to the job?
Judging by the inconsistent performance of Apple's iPhone X Face Recognition, I wonder if the industry is quite ready to roll out what the French might call Fesse Recognition.
I mean to say, half of the mindless, pouting selfies I see online were taken by people whose faces look like backsides. How will the software tell the difference? Faithful readers of this column may remember I have written about this before and I'm not convinced enough has changed in the meantime – unless they've finally perfected Tagnut Recognition for the masses.
Otherwise, props to those involved for at least trying to direct technology to attack itself. The more we do this, the greater the chance that AI-enhanced robots will spend so much time beating each other up, these tin machines will barely notice the human race watching from the sidelines, let alone eradicate it.
Until then, however, the task strikes me as too challenging for current tech. So far, we're still absolute beginners at this. Auto-hashing of identity-specific butt-naked photos? Nah, not today, not the next day.
Our arses can't be cracked.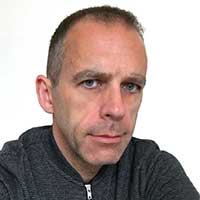 Alistair Dabbs
is a freelance technology tart, juggling tech journalism, training and digital publishing. He wishes to thank
The Reg
for giving him the opportunity to yet again fill his weekly column with entries from the Slang Thesaurus while this time also littering the copy with irrelevant references to DB. Did you spot them all? It's the freakiest show.
Sponsored: Webcast: Simplify data protection on AWS