Time to pay, Paypal pal Venmo! Oh no, haha, put away that wallet – just promise to be nice
Payment app pinky-swears to not trample people's privacy
---
PayPal has avoided that terribly tedious act of coughing up a fine, and instead has agreed to play nice with people's privacy – thus settling a complaint against its payment app Venmo by America's trade watchdog, the FTC.
The peace treaty, signed this week, will see PayPal avoid any monetary penalties, but will bring the payments processor under increased scrutiny.
The FTC lodged a formal gripe against Venmo last year after a months-long probe found it had misled punters. Specifically, the commission charged, up until 2014, Venmo fudged how its privacy settings worked, including not warning users that their payments would show up on their social media profiles.
The FTC also claimed Venmo didn't warn people before freezing accounts or reversing transactions, resulting in payments being cancelled or rejected for insufficient funds.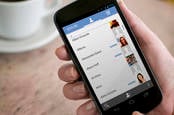 PayPal probed over Venmo cash-flinging app
READ MORE
"Consumers suffered real harm when Venmo did not live up to the promises it made to users about the availability of their money," FTC chairwoman Maureen Ohlhausen said.
"The payment service also misled consumers about how to keep their transaction information private. This case sends a strong message that financial institutions like Venmo need to focus on privacy and security from day one."
PayPal entered the picture thanks to its 2013 acquisition of Venmo parent company Braintree.
Under the terms of today's settlement, PayPal and Venmo agreed to clearly lay out its payment policies and limitations of the services, as well as explain its privacy settings and policies to users. The biz will also agree to undergo biennial audits to make sure they are in compliance with FTC rules.
PayPal did not admit to any wrongdoing, and thus avoids the "substantial costs, including legal fees, fines, penalties, and remediation expenses and actions," the trade regulator earlier threatened it with.
"We are pleased to conclude this process with the FTC in a cooperative way," a PayPal spokesperson told The Register.
"This brings to an end the investigation that included a focus on Venmo platform issues and practices prior to acquisition by PayPal. Since then, as a core part of PayPal's and Venmo's business and operations, we've taken steps to significantly strengthen our privacy and data security practices." ®