This article is more than 1 year old
Hello, Spotify? Are you on? Perils and pratfalls of own-brand hardware
Streaming monolith starts move into home gear
Analysis As Spotify nears an IPO, it is edging towards making home music gear, with a voice-powered speaker the most likely debutant.
The streaming music pioneer confirmed this week that, yes, it was testing native voice control for a few users of its iPhone app.
Last month Music Ally discovered that Spotify was advertising for an operations manager for a "hardware product". Separate ads have been spotted for hardware engineers.
40 million homes now have a "smart speaker" listening in, and the hardware offers a tantalising possibility for a company that feels the juggernaut of Apple breathing down its neck. Spotify has dozens of partnerships already to embed the service in cars and consumer electronics gear such as TVs and Microsoft's Xbox console.
Moving into own-brand hardware is a more natural move for Spotify than it was for, say, Snap Inc. Although the Snapchat story remains a cautionary tale for anyone who wants to lose a lot of IPO money very rapidly – we estimate around $30m.
Snap produced budget nerd goggles in a bid to be thought of as a "camera company" shaping the future. But in microcosm, it's really a useful illustration of everything that's hard about hardware. Getting distribution is expensive and difficult, and Snap sold the specs through pop-up vending kiosks.
(Not surprisingly, the first hardware job Spotify advertised was for an ops guy, handling the logistics and distribution.)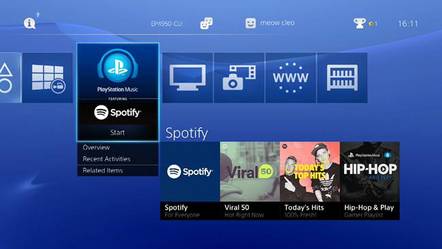 Isn't Spotify already embedded in tons of other kit, like the PlayStation? Funny you should ask that. Yes it is.
Spotify today is a middleman that so far hasn't managed to add a lot of value to itself. It has been easily copied, but retains a fantastic brand and the good will of important parts of the independent music industry – who instantly recognised how useful it is to allow music lovers to explore, whereas the majors rely on big promotion budgets.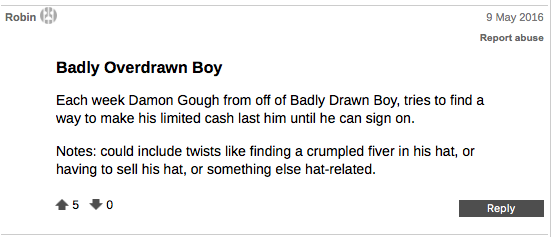 Spotify did try a misconceived push into original video. If only it had listened to Register readers, who created music video show concepts far superior to Spotify's own (sample above). That caper lasted little more than a year.
The nice fat margin on a smart speaker could be worth as much as a year's subscription, gross, and net perhaps eight to 10 times as much. TechInsights estimated that Apple's HomePod cost $216 in parts and labour, but sells for $349. That's an un-Apple-y margin of around 38 per cent compared to over 60 per cent on an iPhone, and it's also an outlier compared to the much larger margins that Google and Amazon make on their own smart speakers. Those are budget models compared to the swanky Apple product, but it's a decent margin.
But if a software company struggled to add value to software, what hope does it have of making an exceptionally attractive speaker, when world+dog is already churning them out, in all shapes and sizes?
The justification that "everyone else is doing it" is not compelling. Spotify is already in so many cars, and other people's kit already. By making its own hardware, Spotify throws a little shade on those relationships.
Perhaps of more value would be to improve the entire audio experience for people: enhance the Spotify Connect protocol for lossless audio, and offer lossless as a streaming option [and pay the artists – ed].
But among Reg readers are some very savvy hardware designers and audio boffins.
Go on, tell us what you'd do. ®