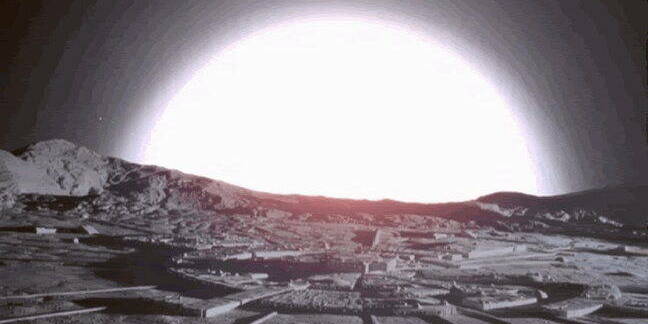 The Indian Space Research Organisation (ISRO) is planning to build igloos on the Moon with a view to creating an Antarctica-like outpost.
Dr Jitendra Singh of the Department of Atomic Energy and Department of Space gave the response to a question (PDF) asked in the Indian Parliament by Shri Suman Balka last week, a member of the Committee on Rural Development.
A sphere or igloo-like dome is the most efficient shape for a habitat in a vacuum, although construction will present a challenge.
No timeline was given for when the first Indian igloos might spring up on the lunar surface, but plans to send 3D printers to the moon are already being drawn up by boffins at the ISRO Satellite Centre.
The team also plans to use lunar regolith as a building material, and (as is the norm for ISRO) is quick to point out that their almost-but-not-quite lunar soil simulant can be manufactured far cheaper than the US version of the grey dust.
ISRO's first mission to the Moon, Chandrayaan-1, launched on 22 October 2008 and was expected to spend two years studying the lunar surface. It suddenly failed after 10 months due to an overheating power supply.
The follow-up, Chandrayaan-2, was due to launch in March 2018, and will feature an orbiter, a lander and a rover. Lift off has slipped to October, 10 years after Chandrayaan-1.
Sending a human into orbit aboard a domestic launcher is something that India has yet to achieve.
In 2014 ISRO launched the Crew Atmospheric Re-entry Experiment (CARE), a precursor to a crewed launch in 2024 and a pointer to what a future Indian spacecraft will look like.
NASA, on the other hand, is more focused on getting an orbital outpost out to the vicinity of the Moon by 2022 with a lunar landing taking place some time afterwards.
Former NASA astronaut and current director at Orbital ATK Rick Mastracchio remarked at a lecture given in the UK on 24 March that although the outpost would likely be constructed from Space Station-derived technology, practical challenges (such as what do with all the trash generated by astronauts) remained.
Meanwhile, 3D-printing a house on the Moon may be more exciting than what to do about soiled astropants; with spaceflight, the devil is always in the detail. ®
Sponsored: How to simplify data protection on Amazon Web Services