This article is more than 1 year old
Word boffins back Rimini Street in Oracle row: 'Full' in 'full costs' is a 'delexicalised adjective'
Pah! Who didn't know that?! (It means they shouldn't have to pay non-taxable costs, apparently)
The United States and linguistic experts have sided with Oracle-botherer Rimini Street in its Supreme Court battle to claw back $12m from its copyright settlement with Big Red.
Oracle originally sued third-party support biz Rimini Street and founder and CEO Seth Ravin in 2010 after the Rimini downloaded support materials from Oracle and provided them to customers without a proper licence.
The case was won by Oracle in 2015, with the Ninth Circuit ruling that the way Rimini provided support services infringed on Big Red's copyrights, and ordered Rimini to pay some $124m in fines and costs.
Since then, the smaller firm has set about appealing various elements of the ruling, and has reduced its overall bill by $50m.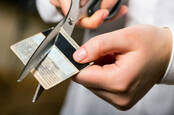 An Oracle botherer always pays its debts: Rimini Street reports $48.4m net losses
READ MORE
The latest battle in the Supreme Court takes aim at the Ninth Circuit's interpretation of Section 505 of the Copyright Act, which allows courts to award "full costs" to the winning party.
The Ninth Court ruled that this included non-taxable costs – which amounts to $12m for Rimini Street – but this goes against interpretations by the Eighth and Eleventh Circuits, and so Rimini appealed – first, unsuccessfully, to the Court of Appeals, and then up to the Supremes on the basis of the circuit split.
The Supreme Court agreed to hear the case, to resolve the split, and a number of briefs in support of Rimini Street have this week been filed, including one from the United States government.
In its brief (PDF), the US noted that a number of federal agencies have an interest in the copyright system and said that the Ninth Court had "erred" in its interpretation of the Copyright Act's reference to "full costs".
"In using the adjective 'full' to modify the defined term 'costs,' Section 505 simply authorizes courts to give prevailing litigants the entire amount of their taxable costs," the US said.
"Respondents' [in this case, Oracle] contrary reading, which would allow courts to award expenses that are not 'costs' at all, stretches Section 505 beyond what its text can bear."
It added that limiting cost awards in copyright cases to taxable costs under Section 1920 of the Judiciary and Judicial Procedure title of US federal laws, "fosters predictability and consistency by establishing clear guidelines" for both litigants and district courts.
"By contrast, the open-ended regime adopted by the Ninth Circuit would leave district courts with unconstrained discretion, undermine litigants' ability to predict what costs are likely to be awarded, and incentivize parties to litigate over every substantial nontaxable expense," it said.
The submission concluded that the Ninth Circuit Court of Appeals' judgment "should be reversed and the case should be remanded for further proceedings".
Ninth Court's decision is 'linguistically untenable'
Another brief (PDF) in support of Rimini Street comes from a group of 11 academics working in the field of corpus linguistics – which uses databases drawn from real-world language in books, magazines or transcripts to answer questions of interpretation in a systematic way.
The group claimed that using this technique demonstrates the Ninth Circuit's decision "is linguistically untenable" and so "legally insufficient to alter the statutory definition of 'costs'." Got that?
For instance, it said, "an adjective's meaning is generally derived from the noun it modifies, not the other way around: In this case, 'full' can no more alter the meaning of 'costs' than it can the meaning of 'moon,' 'speed,' 'time,' 'parking lot,' or 'house'".
It also argued that the "full" term used in Section 505 should be considered a "delexicalised" adjective, which means that its whole purpose is to underline an attribute that is already part of the noun's meaning, such as "clenched fist" or "free gift".
"'Full' often serves to emphasize the completeness of an object that is already presumed to be complete – like 'full deck of cards,' 'full set of teeth,' and 'full costs'. As applied here, then, 'full costs' merely means all the costs that are otherwise authorized by the relevant law – not all costs that might be imagined."
Meanwhile, a third submission (PDF), from Patrick Gillen, an associate law professor at Ave Maria School of Law, focused on the American Rule. This broadly means that each party expects to pay for their own attorney's fees unless specifically granted. This is in contrast to the English Rule, in which the loser pays.
"By forcing parties to litigate under peril of ruinous costs awards on the basis of vague statutory text, the Ninth Circuit's decision undermines the American Rule, the separation of powers, and access to justice," he said. "The decision below should be reversed."
The Supreme Court has yet to set a date for a decision in the case. ®