This article is more than 1 year old
Apple iPhone X screen falls short of promises, lawsuit says
Complaint argues false pixels, notch, and measurements don't fit with ad claims
Two iPhone owners sued Apple on Friday claiming that company misrepresents the screen resolution and screen size of its recent model iPhones.
The lawsuit, filed in a Northern District of California court in San Jose, on behalf of plaintiffs Christian Sponchiado and Courtney Davis, alleges that Apple's marketing claims about the iPhone X, iPhone XS, and iPhone XS Max are misleading.
The complaint says that the three iPhone models do not have the advertised number of screen pixels – 2436×1125 for the iPhone X and XS, and 2688×1242 for the iPhone XS Max – or the advertised screen size as measured in inches.
The alleged discrepancy is said to be a consequence of Apple's notch design, which reduces display area, of the company's inclusion of non-screen areas in its stated specs, and its use of Samsung OLED screens, which have two subpixels per display pixel rather than the three used in LCD screen designs.
Unlike LCD-based iPhones that use an RGB stripe pixel configuration, the OLED display in the iPhone X, XS, and XS Max relies on a diamond-shaped pixel configuration. This PenTile arrangement, as Samsung calls it, has twice as many green pixels as blue and red ones. The light of these subpixels gets combined to form a specific pixel color.
Having fewer subpixels means greater screen longevity – less current is required for a given luminance, allowing for a longer lifespan. The plaintiffs contend the arrangement allows Apple to reduce its production costs while misleading consumers that its OLED screens match the clarity of RGB screens of the same resolution.
"The iPhone X Product is advertised as having 2436×1125 pixels, but in fact does not use true pixels with red, green, and blue subpixels in each pixel," the complaint states. "Instead, the Product has only false screen pixels, with just two subpixels per false pixel (2436×1125×2 = 5,481,000 subpixels), and it does not actually have any subpixels at all in the notch at the top of the screen or in the display-area corners."
As a point of comparison, the complaint says the iPhone 8 Plus has a higher quality screen than the iPhone X because it has more subpixels (1920×1080 pixels×3 subpixels per pixel = 6,220,800 subpixels).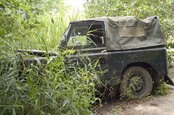 Consumer group attempts to lob Safari workaround sueball at Google... again
READ MORE
The legal filing insists the iPhone X actually has a usable screen area of 2195 x 1125 pixels, about 10 per cent less than advertised. It also takes issue with the screen measurements.
"The screen is advertised as being 5.8 inches (about 5 and 13/16 inches), but is only about 5.6875 inches (5 and 11/16 inches)," the complaint says, claiming that Apple measures its screens as if they were square. In fact the iPhone models at issue have rounded corners, each of which cuts the diagonal screen size by about 1/16 of an inch.
Apple's marketing copy claiming that its iPhone is "all screen," the lawsuit says, is false.
The attorneys for the plaintiffs are seeking to have their lawsuit recognized as a class action. However, it's too soon to tell whether that's likely to happen. Apple is the target of many such complaints. Last month, the issue was lack of air filters in its desktop and laptop computers.
Apple did not respond to a request for comment. ®