This article is more than 1 year old
It all hinges on this: Huawei goes after Samsung with its own foldable hybrid Mate X
But at around £2,000, you might want to wait
MWC Huawei's foldable phone made its debut at Mobile World Congress on Sunday, and it's the most impressive attempt yet at creating a new consumer device category: the phone that becomes a tablet.
Following Samsung's Galaxy Fold, unveiled last week, it's one of several devices using folding OLED displays expected to be on show here at MWC. Some are concepts, and some, like Huawei's Mate X, will be "real" (if hard to obtain) products.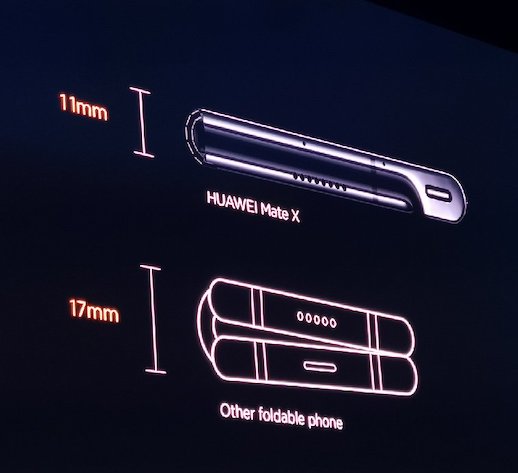 Samsung's "folds in", like a paperback book, while Huawei's "folds out" – back and away from you. Closed, it folds perfectly flat, with no gap. The Mate X puts much of the electronics into the hinge, which forms a natural handle, making it easy to hold. It pops open thanks to a button. And there's no cutout or notch, unlike the Galaxy Fold.
The Huawei contender also includes enough 5G-ness to be legitimately called a 5G phone.
The price is high, €2,299 from mid-year, and Huawei will ship this mainly through 5G carrier partners.
Neither Samsung nor Huawei felt confident enough to allow journalists to handle one – one unit was available to be photographed, but not touched.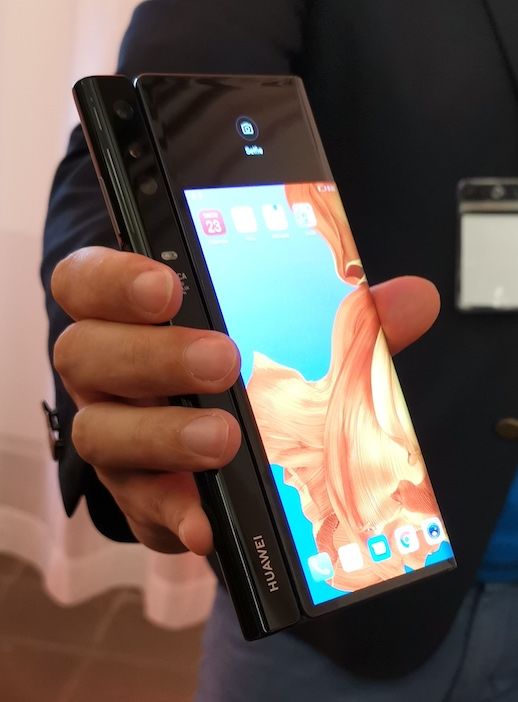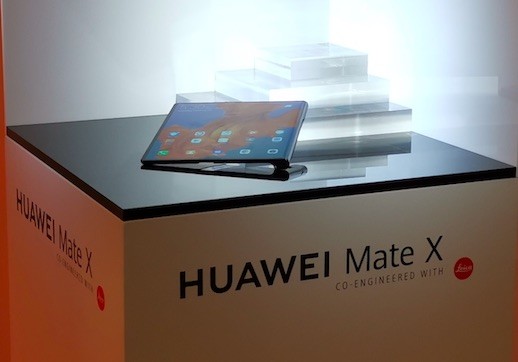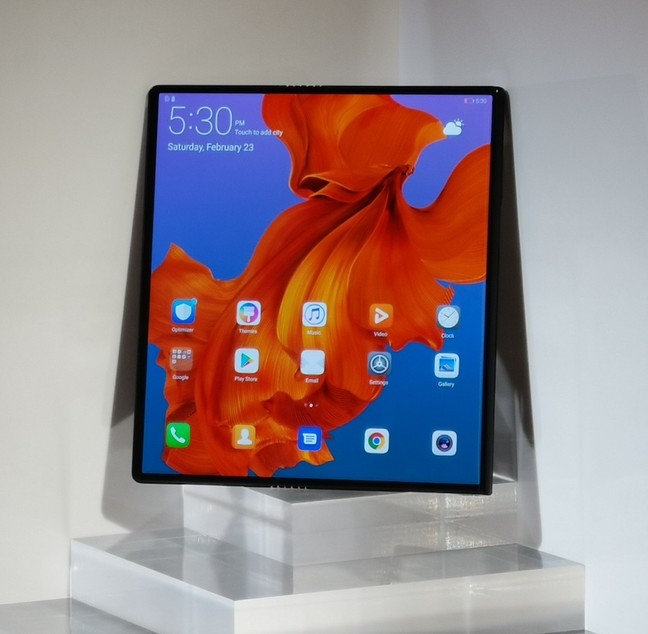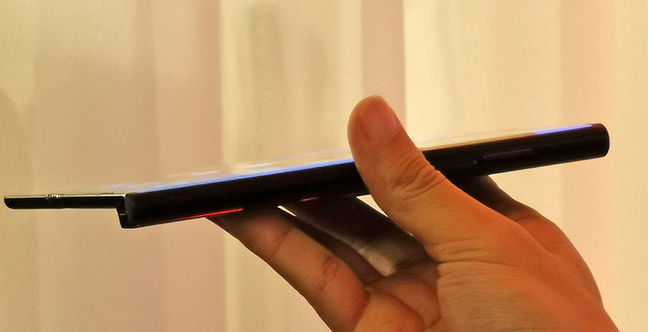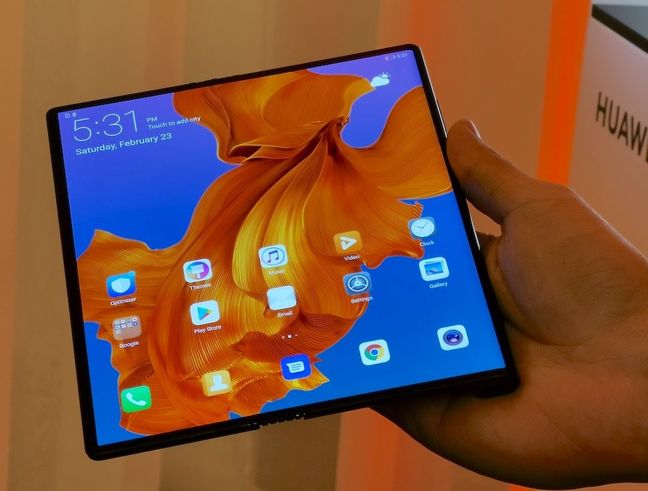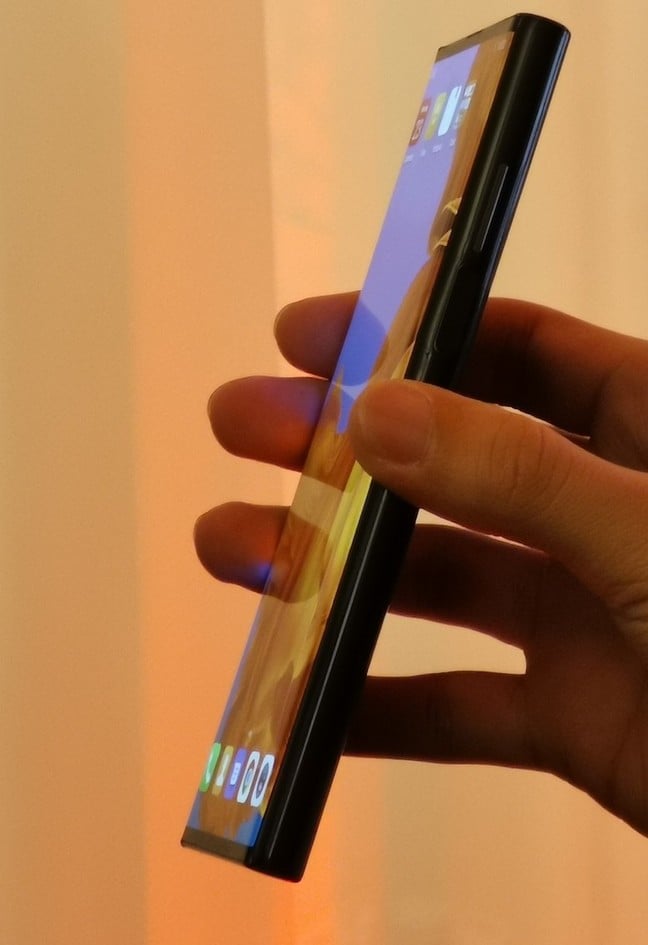 The main, flexible display is a 2,200 x 2,480 panel, compared to Samsung's 1,536 x 2,152. When closed, the flexible OLED can offer discrete "displays" front and back. One becomes the a 6.6-inch display (19.5:9) offering 1,148 x 2,480, and when activated, a secondary 6.38-inch panel on the rear offers 892 x 2,480 pixels. Since this is a phone where the "display" is always on the outside when folded, it invites questions about durability.
Huawei boasted that at 5.4mm thick unfolded, it is slimmer than a new iPad Pro – and this is where the value proposition lies. Taking a tablet gives you the benefits of more immersive viewing, but carrying it around requires an additional bag and using it can be clunky in a limited space. This you can put in an inside jacket pocket.
Inside is Huawei's own HiKirin Balong 5000 5G modem chip and Kirin 980 application processor. A Quad 5G antenna design allows theoretical downloads of up to 4.6Gbit/s at peak use, thanks to carrier aggregation and uplink/downlink decoupling.
The gasps in the audience were palpable when Huawei finally revealed the price of the Mate X folding smartphone. €2299. Wow! #MWC19 pic.twitter.com/UZZyyUnlzg

— Ben Wood (@benwood) February 24, 2019
"Given the investment, we're not making money on this," admitted Consumer Business Group president Walter Ji at a subsequent briefing. "In two or three years the price will come down dramatically. In five years it should be mainstream."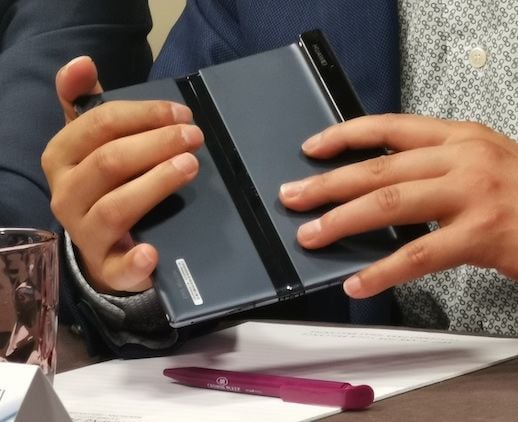 The choice of a 4,500mAh battery pack may cause concern: that's only a little larger than the 4,380mAh Samsung has included in its first foldable. Then again, only occasionally will two screens be on at once. New 55W charging should allow the battery to go from 0 to 85 per cent in 30 minutes.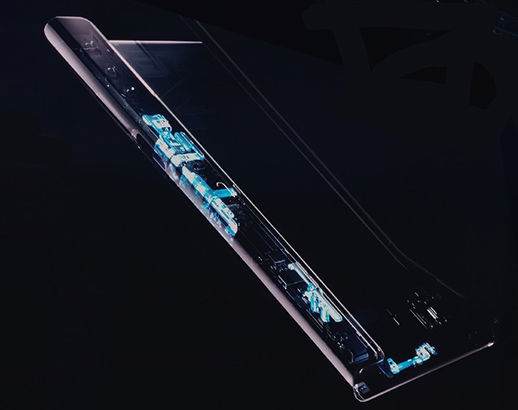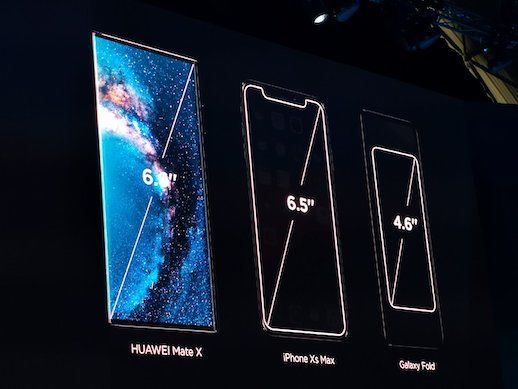 Many of the first units to be sold will surely be snapped up by business professionals on expenses, and Huawei talked of an "immersive mobile office experience". Wrap this inside a keyboard case and it potentially makes a nice laptop alternative. But this requires some thoughtful UX design and for apps to be adapted. Samsung has a head start here.
Still, foldables are a gimmick no more. And on that day when the price comes down to Earth, they could start to be quite jolly useful. ®