This article is more than 1 year old
Nutanix and HPE sitting in a Greenlake: That disavowed hookup has actually happened
SimpliVity, meet your Nutanix stepbrother ... bringing hypervisor choice
Despite HPE's previous public efforts to distance itself from a hookup with Nutanix, it will, in fact team up with the punchy storage startup to ship a subscription-access hyperconverged box.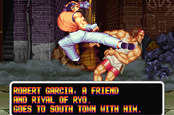 Partners? With them? No way, says HPE of Nutanix
READ MORE
The system is available under HPE's GreenLake as-a-service scheme with its ProLiant or Apollo servers loaded to the customer's data centre or co-location facility.
This is part of a global deal between Nutanix and HPE, with the storage firm's channel being able to sell Nutanix Enterprise Cloud OS – the AHV hypervisor system – pre-loaded on ProLiant or Apollo servers and shipped from HPE factories. Other channel businesses that HPE has inked deals with cannot sell these Nutanix/HPE appliances though.
Suggested applications for the HPE-Nutanix system were billed as mission-critical and include SAP, Oracle and Microsoft tier-1 virtualised apps and Splunk and Hadoop big data constructions.
HPE, of course, has its own SimpliVity HCI system.
Just under two years ago, HPE said it wasn't teaming up with Nutanix on sales deals. An HPE software-defined marketing mouthpiece told The Reg today that since it made that hasty pronouncement, Nutanix had moved to a software business model, and become hardware-neutral.
The tie-up, HPE said, is all about hypervisor choice and that GreenLake customers, who want vSphere or Hyper-V, will be given SimpliVity, and others needing a no-cost hypervisor, such as AHV, will be offered Nutanix.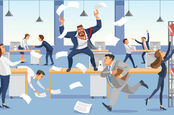 Nutanix 'let chaos reign', groans CEO as shares tumble more than 20% amid dismal forecast
READ MORE
SimpliVity, an HPE spokesman said, is enterprise-class, with one large customer using it to run virtualised SAP applications as an example. Another has it powering 360 retail branches, HPE said.
For HPE, SimpliVity hyper-converged systems are a step on the way to composable infrastructure. As part of this a composable network fabric has been integrated into SimpliVity, using its acquired Plexxi software-defined networking tech.
The picture we're seeing here is SimpliVity resources being eventually included in the Synergy universe while Nutanix remains on the outside.
The Nutanix Enterprise Cloud OS software on HPE GreenLake and the integrated HPE-Nutanix appliance are both expected to be available this quarter.
One thing that is no longer available, however, is the circa May 2017 post by HPE titled: "Don't be misled ... HPE and Nutanix are not partners". ®