Cisc-o-no! 'We're being uninvited to bid' on China deals admits CEO as Middle Kingdom snub freaks out investors
Stock price dives as Wall St learns of trouble overseas and weak outlook
Cisco warned of problems on the horizon as it wrapped up it fiscal 2019 financial results [PDF].
For the calendar quarter, ended July 27:
Revenues of $13.4bn were up 5 per cent from Q4 2018, beating Wall Street's estimates by $40m.
Net income of $2.2bn was down 42 per cent from $3.8bn in the year-ago quarter. This was largely due to taxes, as Cisco had to write off a $900m tax charge this year, compared to a $900m tax gain on the year-ago quarter.
Non-GAAP EPS of $0.83 edged out analyst estimates of $0.82 and were up 19 per cent from the year-ago quarter. GAAP EPS of $0.51 missed by 22 cents.
On the full financial year of 2019, the 12 months to July 27:
Revenue was $51.9bn, up 5 per cent from $49.3bn last year.
Net income rose to $11.6bn, up 7 per cent compared to $100m in 2018, when Cisco wrote off a one-time $10.4bn tax charge.
Non-GAAP EPS of $3.10 for the year was up 20 per cent from $2.59 last year.
"Our Q4 results marked a strong end to a great year," Cisco CEO Chuck Robbins said of the numbers. "We are executing well in a dynamic environment, delivering tremendous innovation across our portfolio and extending our market leadership."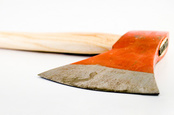 Cisco axes hundreds, shares tumble amid China cut-off – but we're winning the trade war, right? So much winning
READ MORE
Where Cisco took a hit, however, was in its outlook for the fiscal 2020 first quarter. Switchzilla told analysts it only expects to see growth of 0-2 per cent year over year, and EPS will sit between 80 and 82 cents. Both were well short of what analysts had expected from the networking giant.
Cisco also warned that it was taking a big hit in China, where the ongoing trade wars and state-backing for local companies has got so bad that Robbins said his company has been "uninvited" and frozen out of bidding for deals with telcos in the Middle Kingdom.
"For years we have sold infrastructure to the large carriers in China, and for years that has been declining," Robbins told analysts on an earnings call. "This was a much faster decline of what we candidly expected."
Referring to business in China, He added: "We're being uninvited to bid. We're not being allowed to even participate anymore."
The disappointing outlook and grim picture in China sent Cisco's stock into a tailspin Wednesday afternoon. Switchzilla shares were trading after hours at $46.60, down nearly 8 per cent. ®