Retailers in Europe – perhaps burned by excess inventory issues this year – have yet to rekindle their love affair with the iPhone as Apple failed to catch a lift on the back of a regional Q3 upswing in demand across the wider market.
According to figures collated by Canalys, Apple sold 9.8 million mobiles in the quarter, down 4 per cent year-on-year in a sector that took in 52.5 million phones in total, up 8 per cent year-on-year and equating to a record Q3 for smartphones in Europe. The total European market stats show an overall 26 per cent hike in shipments in Central and Eastern Europe and a 17 per cent slide in Western Europe.
It has been a tough year for Apple, the first signs of which came when the company's seasonally high period, its Q1 (November to January), flopped on the back of reduced iPhone sales. With no compelling reason to upgrade, people didn't.
Apple blamed a battery replacement programme, crappy demand in China and people holding onto their devices for longer as reasons for the weaker sales, and it dropped prices as a result to help clear the inventory bottleneck.
Market share for the iPhone slipped from 20.8 per cent to 18.6 per cent, Canalys numbers reveal.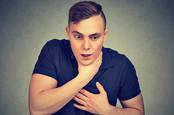 While US ban hit Huawei and inventory overload clipped Apple, Samsung quietly stole smartphone market share back in Q2
READ MORE
In stark contrast was the effort of Samsung, which has shored up its mid-range phones after losing ground to Chinese rivals in 2018, reported growth of 26 per cent in Q3 to 18.7 million units, taking market share to over 35 per cent.
Embattled Huawei remained in second as sales were flat year-on-year at 11.6 million, meaning its market share dipped to 22.2 per cent. Huawei has suffered at the hands of the US government, with its ban on US suppliers supplying hardware and software, and attendant negative publicity hitting the business where it hurts. Huawei's output in Q3 is a marked improvement from Q2.
Xiaomi grew 73 per cent to 5.5 million units, handing it a 10.5 per cent slice of Europe sales into the channel, and HMD Global declining 21 per cent to 0.9 million units.
The market in Europe is dominated by operators and open channels, which has allowed Chinese vendors to scale their business, said Canalys. Another big incentive to take on Europe is the relatively weakened state of Huawei, it added.
"Europe is rife with opportunity and threat," said Ben Stanton, senior analyst. "On the negative side, Brexit has already had an impact. In the UK, shipments of premium devices from Samsung and Apple accelerated before each Brexit deadline this year, in March and recently October, following a large dip, as distributors were forced to stockpile product and hedge against impending tariff risk.
"This short-term artificial boost distorts the market and the accompanying risk, costs and uncertainty, is a drain on the industry. Yet there are great opportunities in Europe as 5G networks roll out." ®