This article is more than 1 year old
There's gold in your biz's processes and mining them is the future, says bloke behind topic's first practical guide
El Reg speaks to Siemen's Lars Reinkemeyer
Interview Ignoring process mining could leave money on the table or set application upgrades up for failure. A new vendor-neutral book offers guidance from people who walk the talk at BMW, Bayer and Uber. The Register spoke to its editor.
Building a business from scratch, internet startups like Uber might be expected to replicate ultra-efficient processes as they spread their tentacles across the globe. But when the tech-led ride-hailing company began to study how its customer support works in detail in 700 cities across 65 countries on six continents, it began to see room for improvements: around $20m in improvements to be exact.
Notwithstanding Uber's ups and downs in becoming a ubiquitous brand, its journey in process mining reveals how widely the technique is now being applied, said Lars Reinkemeyer, editor of a new book which aims to bring the practice of process mining to a wider audience.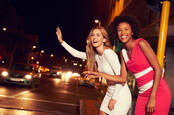 Taxi for Uber: Ride-hailing app giant stripped of licence to operate in London
READ MORE
Before taking a sabbatical at the University of California, Santa Barbara, Reinkemeyer was head of process mining for Siemens, the €87bn-revenue industrial group. Over the course of six years, he said he helped the organisation save tens of millions in euros by improving supplier payments to achieve discounts and streamlining the company's order-to-pay process.
Over that time, process mining has become one of the IT industry's hot topics. In 2018, Marketwatch, a Dow Jones company, predicted the market for process analytics would grow by 50 per cent annually to hit $1.4bn in 2023.
Process mining is the idea that by gathering data from people's interactions with business applications, organisations can find out how their processes are actually performed. Not how business leaders think they are performed. Not how they were designed to perform, but how things work in real life.
Process-mining software uses analytics and AI on application log data to unlock hidden patterns in processes and model the efficiency of proposed process improvements. The insight can be vital to improving business processes, leading to cost savings. It is also becoming a big part of introducing new business applications – business process re-engineering is often where big ERP projects fall down, for example.
In academia, Wil van der Aalst, computer scientist and professor at Germany's RWTH Aachen University, has led research into process mining since the late 1990s. But as its popularity grew in business, Reinkemeyer found there were few practical guides.
Process mining can help the customer to understand their current processes and then to design and model how they want them to work
"There hasn't been a single book written by practitioners for practitioners. We thought it would be interesting to have a book, where people from real businesses who have done process mining in companies such as BMW and Uber describe their challenges, their failures, and successes," he told The Register.
As the book's editor and a regular conference speaker, Reinkemeyer has used his influence to gather an impressive roster of 12 contributors from companies including health firm Athenahealth, automotive supplier ABB, manufacturer Bosch Group and chemical and pharma giant Bayer, as well as three divisions of Siemens.
"There is a breadth of different use cases for process mining," he said. "In Siemens we're an industrial engineering company and we used it for support processes like order-to-cash and also in manufacturing, but there are use cases in health and product management too."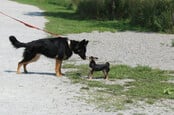 Customers in 'standoff' with SAP over 2025 end of support for Business Suite: Who'll blink first?
READ MORE
Reinkemeyer said process mining tools had advanced in the way they gather event logs from a wide variety of sources including SAP, Oracle, Salesforce and other applications. Understanding processes that take place between applications was helping in upgrade strategies, especially to radically new platforms such as SAP S/4HANA, he said.
"The number of use cases which are focusing on a transition, where a customer is saying, 'I want to understand my current process flow on R/3 or ERP back' and they want to shift it to SAP S/4HANA, for example, those numbers of requests are increasing.
"Process mining can help the customer to understand their current processes and then to design and model how they want them to work on S/4, for example, and then also [after go-live] to validate whether the processes are happening as they should."
But alternatives must be found if the upgrade path is too complex. For example, Siemens has 60 ERP systems. "There's obviously the dream to move to one system, but it's so complex and so difficult that it probably will never happen. So, process mining can be a kind of X-ray to allow you to understand what's currently happening."
Where businesses decide that any project to create a single system would be too complex and costly, without sufficient returns, they look for ways to improve existing systems. Robotic process automation (RPA) is also a hot subject that describes how software robots can help integrate some applications and avoid the swivel-chair integration of people cutting and pasting data from applications into spreadsheets, for example.
Reinkemeyer said process mining is helping underpin RPA too. "Process mining and RPA can complement each other, though they have different approaches: process mining can provide a holistic picture of complex processes. RPA is rather ad-hoc driven, can add great value to automate single mundane activities, but often lacks the holistic understanding of process steps related to an automated activity.
"Process mining can provide great insights and transparency to help RPA identify the sweet spots where automation does make real sense and thus helps to scale automation."
As AI advances and organisations are able to perform more sophisticated modelling from their event logs, process mining will only improve and become more widespread, Reinkemeyer said.
"I am convinced that AI is the way forward. Today's applications are rather stupid and require human intelligence to detect process deviations and possible improvements. We are testing several approaches and I expect AI to become an increasingly important factor."
Process Mining in Action is available from publisher Springer at the end of March. More information is available here. Those who have seen too many failures in application upgrades and integration may find that to get to the bottom of things it's worth digging. ®