You can wipe those smiley faces off: Unicode technical website is going to be out for 'a couple of weeks'
Data center snafu borks site because of...something
---
The Unicode Consortium's technical documentation website went belly up on Friday, two days after the organization said the planned March 2021 release of Unicode 14.0 will be delayed six months due to COVID-19.
The Mountain View, Calif.-based non-profit oversees the Unicode Standard, a character encoding scheme that allows electronic devices to represent text in different languages and emoji characters.
The organization's technical website, which hosts various documents describing the Unicode specification and related information, went down last week and has only partially recovered.
"The Unicode Consortium's technical website is hosted in a data center that has experienced a catastrophic failure," the group said in a blog post. "We are working to get back online, but this may take a couple weeks."
The organization's public-facing website appears to be unaffected.
Presently, the technical website is accessible at https://unicode.org/main.html if you inadvisedly click through the browser warnings. But the site isn't secure because it has an invalid certificate and is not protected by TLS/SSL.
Unicode.org is hosted out of a CoreSpace data center in Dallas, Texas. Though the CoreSpace status page shows no current issues, a call to the company's support line confirmed that there was a problem recently.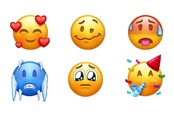 You have suffered without red-headed emoji for too long. That changes Tuesday
READ MORE
An executive for the firm reached by email on Monday asked for an incident report to be provided to The Register but the information has not yet been released.
The Register also tried to reach members of the Unicode Consortium to learn more about what happened. But we received no reply to our calls and emails – not that we were expecting any given that the website states interviews generally require five working days lead time.
What's more, the group's announcement about the delay of Unicode 14 makes clear the current global health crisis has limited personnel availability.
"Under the current circumstances we've heard that our contributors have a lot on their plates at the moment and decided it was in the best interests of our volunteers and the organizations that depend on the standard to push out our release date," said Mark Davis, President of the Consortium, in a statement last week. "This year we simply can't commit to the same schedule we've adhered to in the past."
Last month, however, the group did manage to ship Unicode 13.0, which added 5,390 characters, four new scripts, and 55 new emoji characters, including a dodo bird and a headstone.
Any resonance with current events is purely coincidental. ®