This article is more than 1 year old
Tableau continues to pursue monogamish marriage a year after Salesforce nuptials
Sure, Salesforce is our main squeeze but we're open to suggestions
Analysis Entering a marriage, it might be tough to keep old flames alive but that's what Tableau is trying to do as it gets closer to Salesforce, the enterprise application company which announced a $15.7bn merger in June last year.
At its online conference this week, Tableau talked about "native" integration to the Salesforce's Einstein Analytics data store. It also committed to building Einstein Discovery into Tableau to help business users "automatically" discover relevant patterns based on their data without relying on data scientists to build models.
In the first half of 2021, Einstein Discovery in Tableau would also allow real-time predictive modelling and recommendations capabilities across the Tableau platform, the company promised.
But it has machine learning relationships beyond Einstein. In October last year, Tableau announced a partnership with Databricks, the machine learning and data lake firm, to bring its technology closer to Tableau's visualisation environment.
Old friends can still come calling
Tableau chief product officer Francois Ajenstat told The Register that the company would definitely keep old relationships alive in spite of its tighter integration with Salesforce.
"Einstein Discovery is broadening the power of data science to non-data scientists," he said. "But it's not an either/or right. For organisations that do have data science, that do have tools, we're embracing those as well."
On the machine learning side, he said Tableau would continue to support relationships with Data Robot, Databricks, and Dataiku, as well as the native support for the R and Python languages.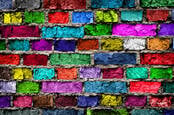 Databricks buys analytics biz, donates MLflow to Linux Foundation, opens up Delta Engine to boffins
READ MORE
"In data science, it's exactly the same. And what we've seen with the science vendors is that Tableau becomes this window into their models," Ajenstat said.
On the data preparation side, it would continue to support Alteryx, Talend and Informatica as well as offering Tableau Prep for this problem.
Tableau's determination to have it both ways is also expressed in its attitude to building and applying machine learning to its business-user-friendly data visualisation environment.
Although Einstein would support AutoML and allow lay users to build their own predictive models, the environment contained "guardrails" to check the purpose of the model, direct the user towards outliers, and check for bias.
Meanwhile, data scientists and engineers would be able to look under the hood, he said. "It'll build correlations and build models behind the scenes automatically," Ajenstat said. "But we're also trying to provide transparency on those models. We're providing the mechanisms for a data scientist to inspect the models to look at how they run, what variables are in there, and be able to export the code."
For example, one user had been able to export a data model from Einstein in the statistical language R and run it in an entirely different database to achieve greater automation beyond Salesforce, he said.
While promising to keep tabs on other talent in data science and analytics, Ajenstat said that other relationships in the world of business applications would not be so deep as its one with Salesforce.
Ch-ch-ch-changes
Within the Salesforce environment, both Tableau and Einstein have been rebranded as Tableau CRM, which users call on to perform machine learning and visualise the main applications. Customer can do the same with Workday and SAP, Ajenstat said, but there were limits.
"We'll go deeper with Salesforce because we're all now one team, and we have no access to Salesforce technologies that we didn't have before." Taking advantage of API platform Mulesoft, another Salesforce company, would make integrating with existing business applications easier, he added.
Philip Carnelley, veep of European software research with IDC, said it was "so far, so good" with the Tableau/Salesforce merger. "Tableau is getting more powerful functionality as a result of the ingestion of the AI capabilities from Salesforce Einstein: that's good. But it doesn't appear that there is any intent to prioritise working with Salesforce as a data source to the detriment of any other data source."
Nonetheless, there was a tendency for the company to work from Salesforce outwards, and users would have to approach integration between Tableau and other business applications differently. "It might not be as clickable, but it would work," he said.
Regardless of the merger, users will still have a shopping list of features they are waiting to see in Tableau. Integration with graph databases such as Neo4j? That's coming, according to Ajenstat.
"We're working with many of those vendors. What we're trying to do is not just provide connectors for platforms but figure out what's the right experience that customers expect when they're connecting to graph data," he said, without identifying a timetable for this product feature.
The bugbear of not automatically formatting significant figures in Tableau tables was something the company was "talking about" addressing, with no firm commitment, he added.
One user told The Reg he had submitted this request in the Tableau user community ideas forum. Several times.
Tableau's active user community has always been one of its strengths. As it continues to be subsumed into the Salesforce marriage, it would be wise not to forget it. ®