This article is more than 1 year old
Worn-out NAND flash blamed for Tesla vehicle gremlins, such as rearview cam failures and silenced audio alerts
eMMC storage will soon enough die in 159,000 cars, automaker says
Worn-out NAND memory chips can cause a whole host of problems with some Tesla cars, ranging from the failure of the rearview camera to an absence of turn signal chimes and other audio alerts, a watchdog warned this month.
Some 159,000 Tesla Model S and Model X vehicles built between 2012 and 2018 are at risk, we're told. These all use an infotainment system powered by Nvidia's Tegra 3 system-on-chips that include 8GB of eMMC NAND storage, which is typically found in phones and cheap laptops. The trouble is that these flash chips are wearing out, having hit their program-erase cycle limits, and are unable to reliably store data, causing glitches in operation. The storage controllers can no longer find good working NAND blocks to use, and thus fail.
According to a probe [PDF] by investigators for Uncle Sam's National Highway Traffic Safety Administration (NHTSA), at least 30 per cent of the infotainment systems made in "certain build months" are failing due to the eMMC flash being worn out, typically after "three to four years in service."
According to the safety administration, this storage breakdown can "result in loss of rearview/backup camera, loss of HVAC (defogging) setting controls (if the HVAC status was OFF status prior to failure.) There is also an impact on the advanced driver assistance support (ADAS), Autopilot system, and turn signal functionality due to the possible loss of audible chimes, driver sensing, and alerts associated with these vehicle functions."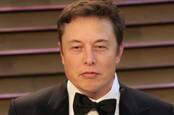 Braking point: Tesla has had quite enough of Trump's 'unlawful' tariffs on Chinese-made parts, sues Uncle Sam
READ MORE
This is based on 16,000 complaints and infotainment hardware replacement requests submitted by Tesla owners to the automaker. The team, which has been collecting evidence from Tesla for its investigation, pin-pointed the eMMC flash as the problem, and reckon the issue is widespread enough to warrant a public warning to Tesla owners and those thinking of buying one of the electric vehicles.
"An engineering analysis has been opened to further assess the scope, frequency, and safety-related consequences of the alleged defect," the NHTSA's Office of Defect Investigation added. Newer models fitted with an improved computer unit aren't affected by these problems since they don't use the Tegra 3 chips with built-in eMMC flash, and instead used Intel-powered hardware.
Tesla said it has emitted firmware updates that try to reduce the wear-and-tear of the flash chips: specifically, the patches "reduce memory usage of the [flash storage], improve eMMC error correction and storage management strategies, changing the control logic for turn signal activation, and defaulting the HVAC system to Auto (71.6F) for drives after [media control unit] failure to address windshield defogging," according to the NHTSA.
The manufacturer admitted the flash memory will still fail eventually, regardless of any software updates applied, and will require a hardware replacement.
Meanwhile, Tesla's stock price jumped 13 per cent after it was announced [PDF] Elon-Musk's automaker could be traded on the S&P 500 from December 21. ®