This article is more than 1 year old
China bans encryption exports – including quantum and key management tech
And don't you dare try to get a fax machine into the Middle Kingdom
China has restricted export of encryption technologies in the first list on new items published under new export control laws.
The list, which The Register has passed through two machine translation services, restricts exports of VPNs, chips with encryption functions used in finance industry applications, key management products and cryptanalysis equipment. Dedicated password-generating hardware also cannot leave the Middle Kingdom without approval.
Quantum cryptographic equipment is also barred from leaving China without permission, a notable inclusion as China has demonstrated quantum key distribution in space and operates a satellite that uses entangled photons and spooky action at a distance to share keys.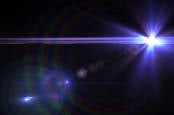 China launches quantum satellite to test spooky action at a distance
READ MORE
The list also bars exports of all software and other technology that could be used to make, design, or test the abovementioned items.
The list delivers on China's October 2020 announcement of new export control laws the nation said it would use. The US has long operated a ban on export of encryption technologies on national security grounds, so China's list is not breaking entirely new ground.
The ban on quantum crypto, however, suggests China may be attempting to preserve a strategic lead in the field.
The list also bans some imports, including telephones and fax machines, plus password generators and VPNs. Perhaps Beijing only wants kit it knows it can crack, rather than willy-nilly imports of security hardware.
Both the import and export lists mention a threshold of "a symmetric cryptographic algorithm key length of 64 or more, 768 or more integer-based key length by sub asymmetric cryptographic algorithm or decomposed above 128 key length asymmetric cryptographic algorithm based on elliptic curve". Kit with lesser crypto can presumably cross China's borders without the need to apply for permission.
The list does not, as feared, include any mention of rare earths. Such substances are essential for electronics manufacturing and China is the planet's dominant source of the minerals. A ban would have made serious dents in global supply chains. ®