This article is more than 1 year old
China's digital currency finds its first cross-border payments buddy: Hong Kong
The possible plan to create a parallel financial system also adds bump-to-pay in new domestic trial
China has found the first jurisdiction willing to entertain the idea of using its digital currency for cross-border payments: Hong Kong.
The CEO of Hong Kong's Monetary Authority (HKMA), Eddie Yue, on Friday posted an article titled "A New Trend for Fintech - Cross-border Payment" that discussed how the Authority is working to advance such payments.
The post ended by revealing that the Authority and the Digital Currency Institute of People's Bank of China (PBOC) "are discussing the technical pilot testing of using e-CNY, the digital renminbi issued by the PBOC, for making cross-border payments, and are making the corresponding technical preparations."
"As the renminbi (RMB) is already in use in Hong Kong and the status of e-CNY is the same as cash in circulation, it will bring even greater convenience to Hong Kong and Mainland tourists," Yue wrote, before noting that discussions are preliminary and there is no timetable for implementation.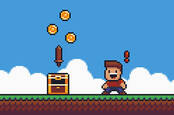 As China trials its Digital Yuan with a giveaway, seven big central banks outline response
READ MORE
That talks have even begun is significant because one of China's motives for creating a digital currency is felt to be making it the preferred way to do business with the nation and therefore bypassing other payments networks.
"Over time, it is not far-fetched to speculate that the Chinese party-state will incentivise or even mandate that foreigners also use [the digital Yuan] for certain categories of cross-border RMB transactions as a condition of accessing the Chinese marketplace," wrote the Australian Strategic Policy Institute in a recent paper.
The paper also says that China's digital currency "intersects with China's ambitions to shape global technological and financial standards, for example, through the promotion of RMB internationalisation and fintech standards-setting along sites of the Belt and Road Initiative" and suggests that in the long term the currency "could greatly expand the party-state's ability to monitor and shape economic behaviour well beyond the borders of the People's Republic of China."
One way the currency could do so is by directing transactions with Chinese entities through payments systems that don't touch the Society for Worldwide Interbank Financial Telecommunication (SWIFT) system that currently dominates international payments.
While SWIFT is developed and run by a co-operative, it was pressured by the USA to prevent Iran from using its services and has granted access to US authorities to share transaction records as part of efforts to track financing of terrorism.
Beijing will not want its ability to transact with the world to be subject to similar interventions, making international acceptance of its digital currency an important step. Hong Kong's status as a major financial services hub makes the announcement of the collaboration even more significant. That Hong Kong is keen to work with Beijing just after its independence was eroded is another matter to ponder.
In mainland China, meanwhile, residents of the 10-million-strong southern city of Suzhou have been offered free wallets stuffed with around US$30 of the Digital Yuan. The gift will be usable at giant Chinese e-tailer JD.com and, The Register understands, also allow person-to-person payments by touching NFC-equipped smartphones that run the requisite wallet software. Such transactions will be a substitute for cash payments but will also be recorded and traceable by authorities. ®