Oracle's ERP and cloud surged in Q2. Hardware grew super-fast. So why was Larry Ellison a tad frustrated?
Because the balance sheet showed only muted growth while subscription cash starts to flow
---
Oracle has posted modest growth for its second quarter, with SaaS-y ERP a notable exception. But founder Larry Ellison says the numbers don't reflect its bright new cloudy reality.
The company won $9.8bn of revenue, up two percent year-on-year. Net income fared better, up six percent to $2.4 billion
CEO Safra Catz called out the Fusion and NetSuite Cloud ERP applications for their respective 33 percent and 21 percent growth. "These two strategic cloud applications businesses are major contributors to Oracle's increased operating earnings and consistent earnings per share growth," she said.
CTO and Chair Larry Ellison declared Oracle is the cloud ERP leader and said the company will prove that in coming months by revealing "several major large-scale SAP ERP customers are leaving SAP and moving to our Fusion ERP cloud."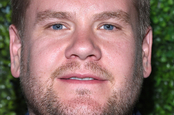 Salesforce's Dreamforce shindig hits new levels of nauseating online as... Oh god. Is that James Corden?
READ MORE
Ellison added that Oracle's second-generation cloud is "adding customers and growing revenue at a rate well in excess of 100 percent per year." Which you'd expect seeing as it was announced in late 2018 and Oracle pushes it ahead of its older cloud offering. Ditto for the recently introduced Autonomous Database, which won 64 percent more consumption revenue. An increase of 139 percent for Oracle Cloud Infrastructure (OCI) revenue would have been even higher were it not for supply chain constraints.
Other cloud figures weren't so rosy: services and license support revenues rose four percent to $7.1bn, while cloud license and on-premise license revenues were down 3 percent to $1.1bn.
Oracle's earnings call commenced with notification that the company would not take questions about TikTok, before the following very 2020 exchange:
Larry Ellison: Hello. I can't hear anything.
VP for investor relations Ken Bond:
Safra, are you on mute?
Safra Catz: Yes, I'm here. Sorry.
Once the Q&A kicked off, Ellison told investors they should not consider the quarter an indicator of slow growth.
"So our accounting model, you say, well, wow, Oracle's revenue is flat. Well, flat, maybe not so bad, actually it's growing somewhat," he said, before counselling: "Keep in mind, where we used to get paid for Exadata machines right away, we now deliver them at Cloud at Customer, and we have to wait to get those monthly revenues over a four -year period."
"What you're seeing is this change in model… It's just there's a huge lag until all the revenue starts coming in."
CEO Catz said demand for Oracle cloud is so high the company's capital expenditure for the next quarter will "probably be 50 percent higher than this last one just to keep everything going and growing."
Ellison also revealed some new products, one of which let him take a swipe at frenemy Salesforce.
"Heretofore, sales automation really has not been about automating sales," he said. "Sales automation, which was pioneered by salesforce.com, is all about opportunity management and forecasting. Our new sales automation is all about giving salespeople tools, enabling them to sell more."
He also foreshadowed a product that delivers "the ability to launch an advertising campaign from a computer console without going through ad agencies". The product will apparently let users create very targeted online ads that appear on Google News.
Heretofore, sales automation really has not been about automating sales.
Another new product - described as an "all-new, cloud-based national electronic health record system and health management application suite that Oracle built in response to the COVID-19 pandemic" – has drawn interest from "dozens of countries around the world".
"This system has already been used to register more than 0.5 million people for clinical trials run in the United States for COVID-19 vaccines and therapeutics, such as monoclonal antibodies," Oracle said.
Nobody wants the success of that product to be muted. ®